Wondering what are the best things to do in McCall Idaho for your next vacation? This small town has some of the best things to do in Idaho and it's only 2 hours north of Boise. Whether you're looking for outdoor adventure, or want to enjoy a more relaxing time, McCall Idaho will meet all your needs.
Start your Idaho family vacation exploring downtown McCall Idaho. Whether it's summer or you're enjoying a McCall winter, there are always fun things to do downtown. But, before I list what to do in McCall Idaho, there are a few things you'll want to know about McCall.
THIS ARTICLE MAY CONTAIN COMPENSATED LINKS. PLEASE READ OUR DISCLAIMER FOR MORE INFO. THIS POST WAS WRITTEN BY JILL GREISING-MURSCHEL, A FAMILY TRAVEL AND RV LIVING EXPERT.
Things To Know About McCall Idaho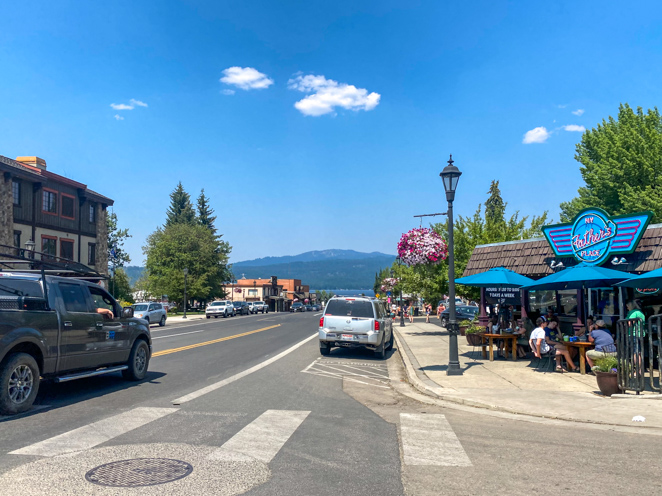 McCall is a small town located approximately 100 miles north of Boise, ID. The Winter Carnival in McCall brings up to 60 thousand people each year for an incredible celebration between the mountains and snow-capped peaks surrounding them!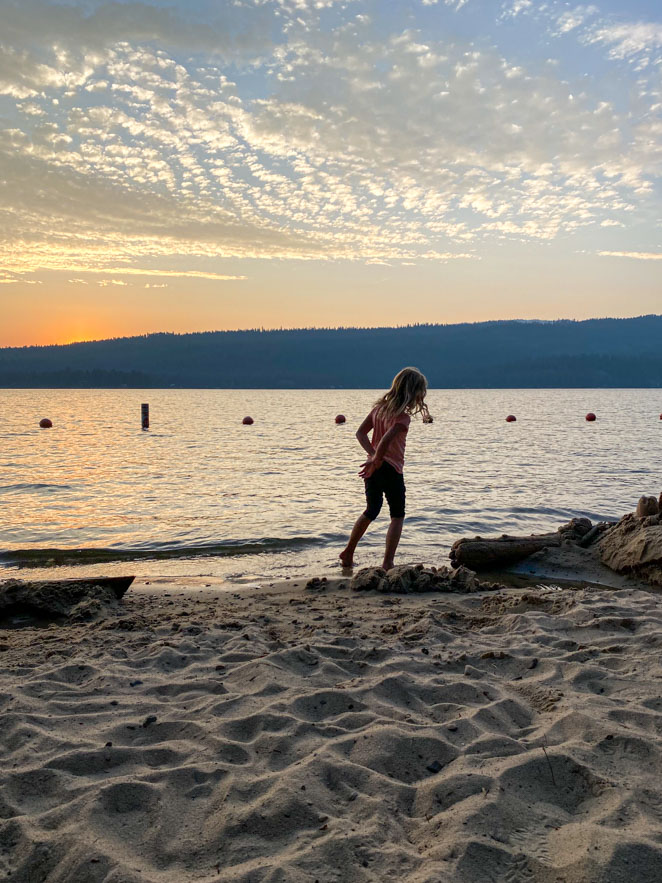 Located on the southern shore of the beautiful Payette Lake, McCall provides some fun on the water during the summer months. While skiing and snowmobiling are favorite outdoor adventure activities during the winter months.
McCall Idaho Lodging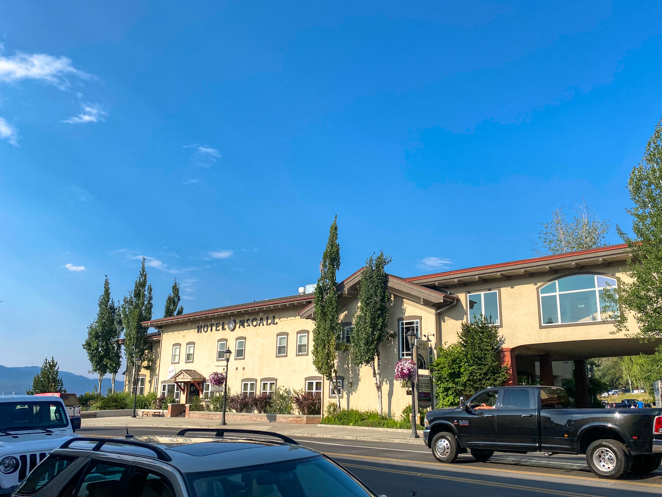 Click here to find the best places to stay in McCall. Discover some great rental homes, hotels, and places to rest your head while you explore this fun town.
Or, if you're visiting during the summer months then plan on finding a campsite nearby and get out and enjoy some fun things do to while camping.
Here are nine of our favorite things to do in McCall Idaho on your next visit!
Fun Things To Do In McCall Idaho
Go Camping in Ponderosa State Park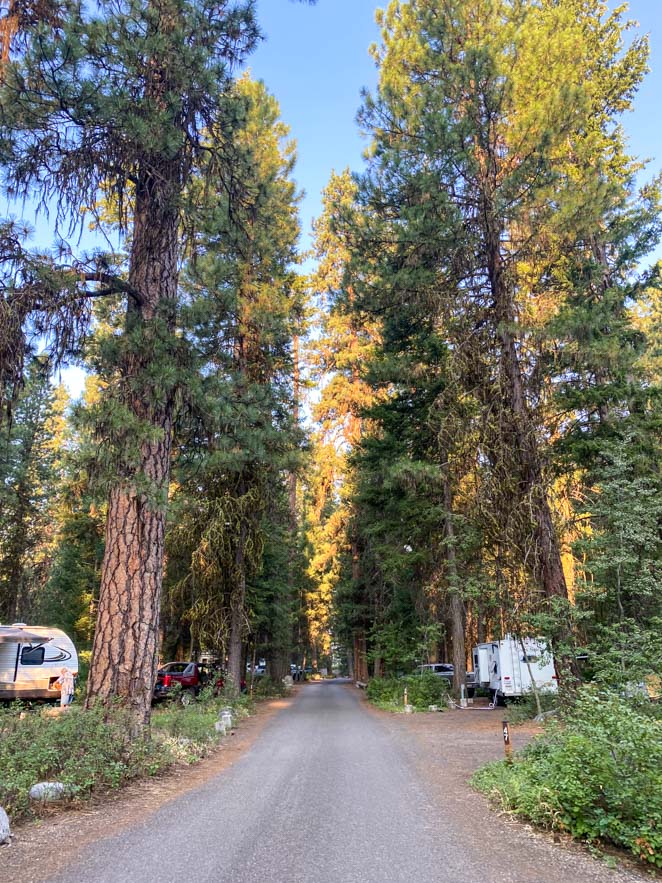 One of the most popular Idaho State Parks is Ponderosa State Park in McCall Idaho. The Ponderosa pine trees are incredibly huge within the park, making it a great place to get out into nature. It's also located on a peninsula in Payette Lake, allowing you to see the beautiful lake from many places in the State Park.
Living in an RV full time and planning to explore McCall? Then you'll be happy to know that Ponderosa State Park offers some campsites with full RV hookups. We also had great cell signal within the park during the summer of 2021, so if you need RV internet in order to work, your cell signal might function for you.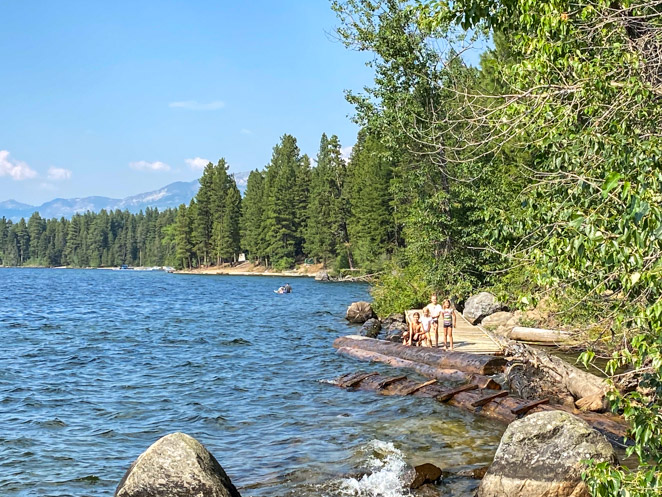 If you're looking to get out and do some fun tent camping as a family, then Ponderosa State Park is a fantastic destination. Honestly, it's one of our family's favorite tent camping locations.
Click here to learn more about camping in Ponderosa State Park.
Go Mountain Biking With The Family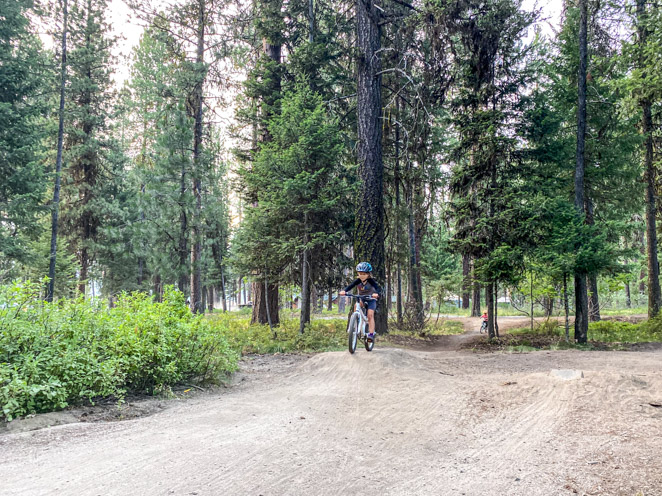 Bring your mountain bikes and hit the easy trails in Ponderosa State Park. The small pump track near the visitor center was our young kids favorite. Yet, you can also found some great mountain biking trails nearby. We like using the All Trails app to discover the best mountain biking trails.
Enjoy McCall Golf Club
If you enjoy golfing, then you'll be happy to learn that the McCall Golf Club offers three, nine-hole courses that total their 27-hole facility. With long summer nights and a moderate mountain climate, golfing at McCall Golf Club can be a fun experience.
Go Ice Skating At Manchester Ice Rink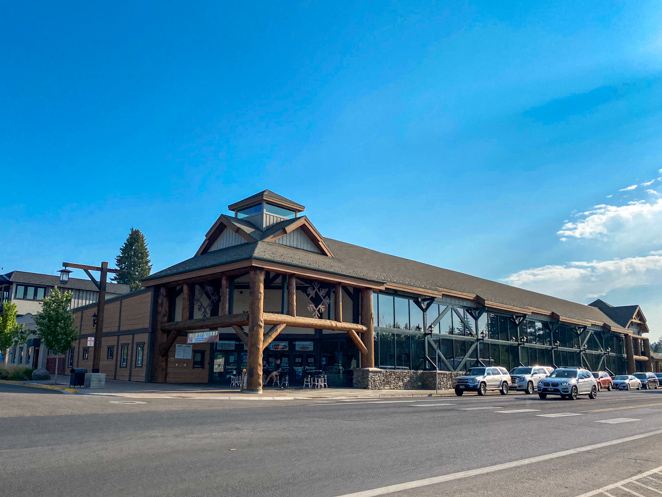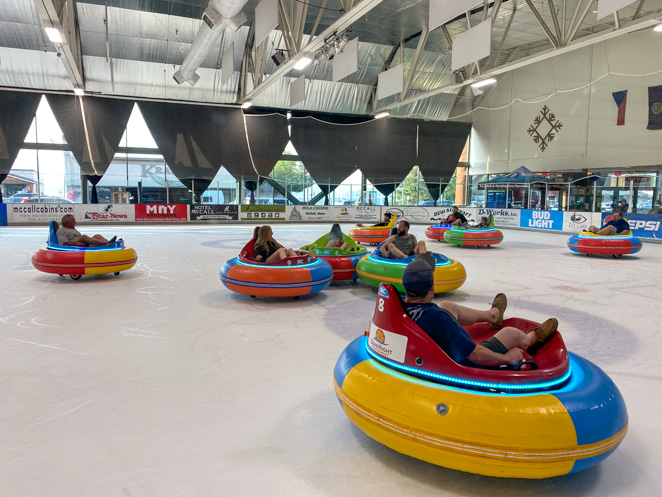 From open skate to the unique bumper cars on skates, the indoor Manchester Ice Rink located in downtown McCall is a great place to spend a few hours. Take a break from the heat of July to cool off in the ice arena. Or, plan to skate during the winter months.
Ice Cream Alley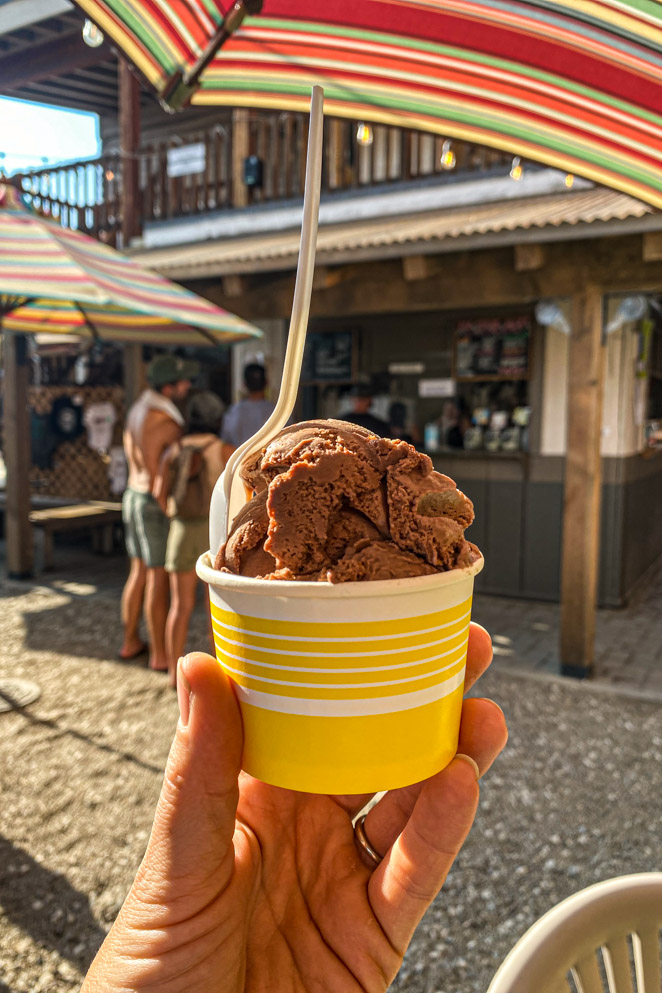 Discover the fun small-town feel of the famously large portions of ice cream at Ice Cream Alley in downtown McCall. They have a huge assortment of flavors, Espresso Explosion and Huckleberry are our family's favorites. Order a cone to share and sit in their outdoor ally, or walk a block to Legacy Park and watch the boats on the lake.
Legacy Park and Beach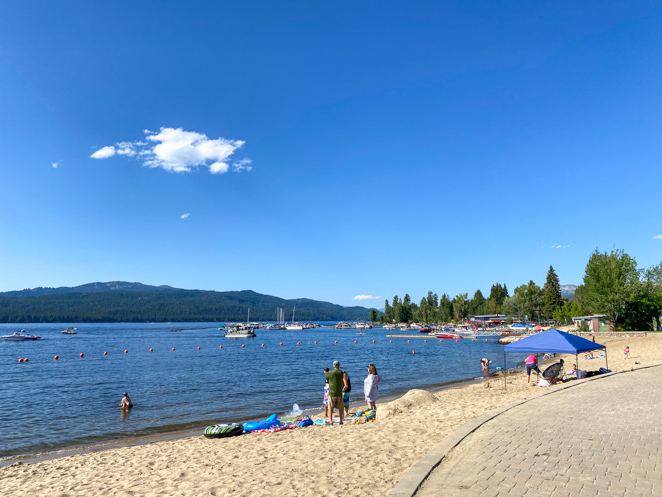 Legacy Park's small beach is well maintained and a great place to have a picnic or enjoy your local treat on a warm summer day. Honestly, what I like most about this park are the clean bathrooms and how close it is to everything else you want to see and do in downtown McCall.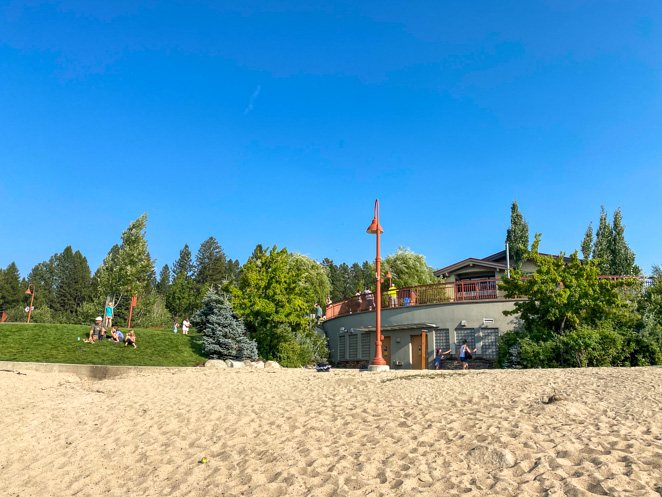 It really is a great place to layout on the grass or let the kids play on the beach and are one of the free things to do in McCall.
Mile High Mariana
From Legacy Park, you can see Mile High Mariana on the Payette. They offer a huge assortment of boat and jet ski rentals during the summer months and are open daily from Memorial Day to Labor Day.
Go Hiking Near McCall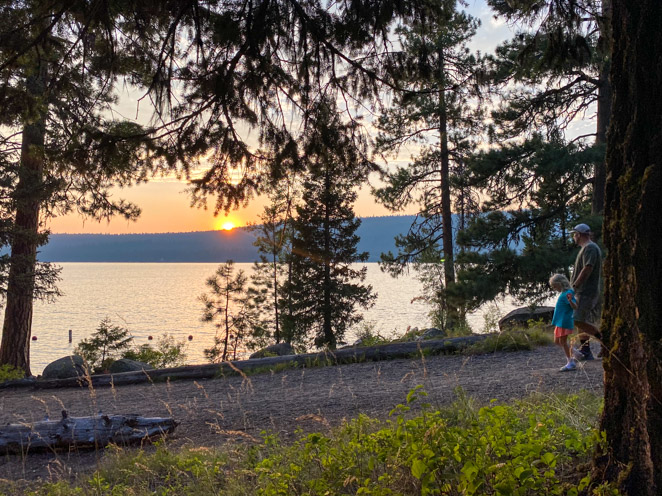 Enjoy an easy hike in the state park called the Payette Lake Peninsula Trail. Or, search on All Trails for some excellent mountain hikes nearby.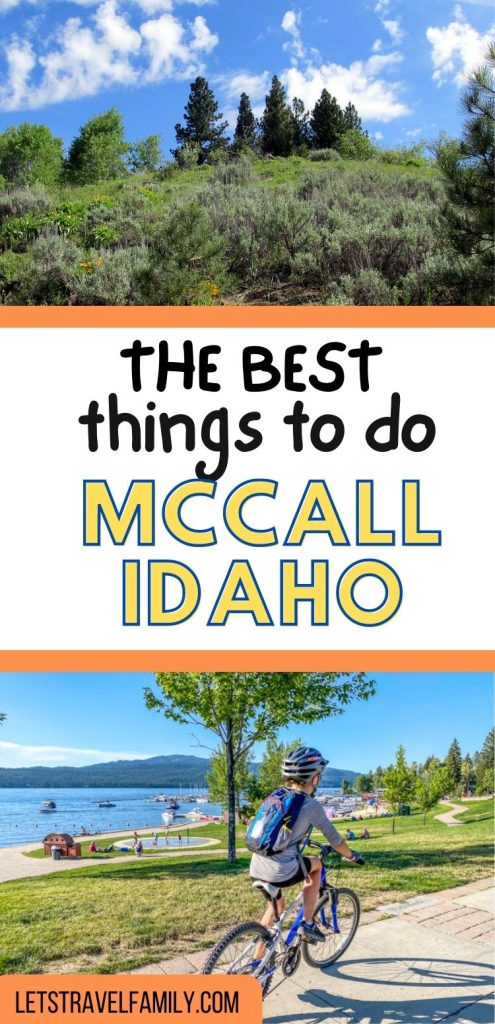 Things To Do In McCall Idaho In Winter
Wintertime is a different experience in McCall. With some of the most annual snowfall in the state, this small mountain town has a lot of outdoor winter activities to offer.
Visit The McCall Winter Carnival
McCall has well over 60,000 visitors during their famous McCall Winter Carnival. It's a fun week with a parade, ice sculptures, fireworks, dog sled challenge, snowshoe golf, and a snowmobilers fun run to just name a few of the fun activities. Book your accommodations ahead of time and enjoy your fun winter vacation enjoying so many fun activities in Idaho during the winter.
Ski At Brundage Mountain Resort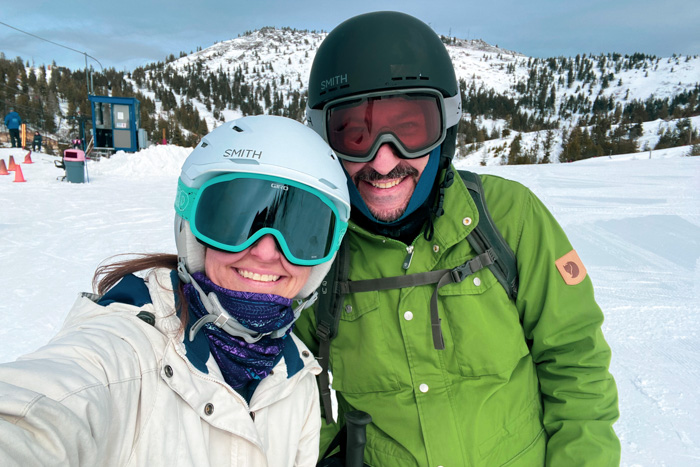 One of the cool things to do in Idaho during the winter is to get out and try some downhill skiing or snowboarding. Brundage Mountain Resort is a popular destination located just 11 miles north of McCall and offers a free shuttle from the city to the resort.
Related Post: Skiing Near Boise Idaho – 5 Things You Need To Know
Ski At The Local Little Ski Hill
If you're looking for smaller and simpler skiing options while visiting McCall during the winter months, then check out the Little Ski Hill. It's only a 2 mile drive from McCall and even offers night skiing.
Go Snowshoeing In Ponderosa State Park
Snowshoeing is another fun winter activity that is pretty popular in McCall. You can purchase an annual snowshoeing or nordic ski pass from Idaho State Parks and visit both Ponderosa State Park in McCall and Lake Cascade State Park just 20 minutes south of McCall. If you have plans to enjoy Lake Cascade State Park, then be sure to spend a day skiing at Tamarack Resort.
Ski at Tamarack Resort
Tamarack Resort is located just a few miles west of Cascade and south of McCall, offering a second large ski resort during your winter vacation.
Other Places to Visit In Idaho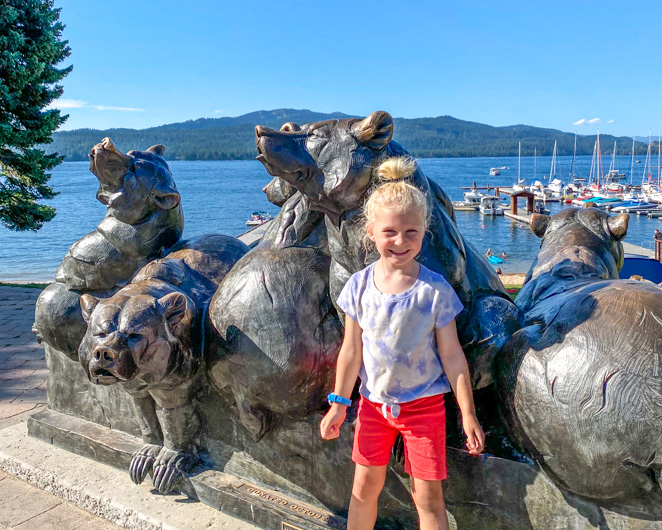 If you're planning the ultimate Idaho road trip, then be sure to include the following destinations during your Idaho travels.