Are you struggling with where to find gifts for hikers? Well, you don't need to look any further. We listed many creative items that could make the best gifts for hikers in your life.
You see, we are a traveling family who has spent 2 years living in an RV full-time while hiking many National Parks. During these family hikes, we've learned about some fun or unique hiking ideas we want to share with you.
Also, as someone who loves to get outdoors with my husband, I love sharing things such as our list of the best camper gifts for couples, so that you can be prepared for the great outdoors.

Below you'll find the best gift ideas for hikers that will be sure to give you some great ideas.
THIS ARTICLE MAY CONTAIN COMPENSATED LINKS. PLEASE READ OUR DISCLAIMER FOR MORE INFO. THIS POST WAS WRITTEN BY JILL GREISING-MURSCHEL, A FAMILY TRAVEL AND RV LIVING EXPERT.
The Best Gift Ideas For Hikers
Here are some great gift ideas for hikers of all types. Beginners, advanced, or even children. Now, if you're looking specifically for great gifts for outdoor kids then check these out. Otherwise, let's dive in to the best gifts for hikers below.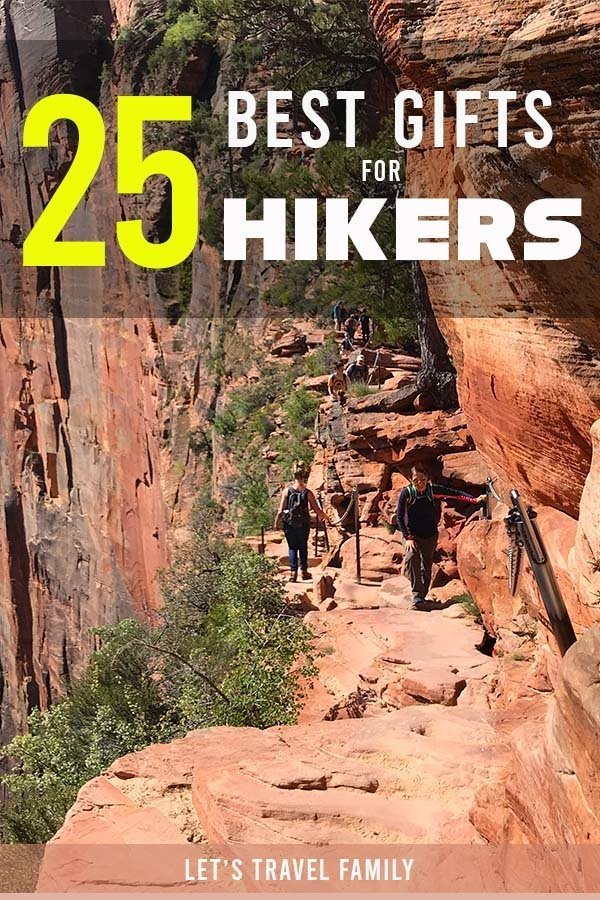 1. Socks
Going on a great hike can oftentimes take hours and in extreme temperatures. You can only rely on little sources of comfort like one of the most important hiking gear, good hiking socks! Oh, and if you don't have a good pair of socks you are sure to get blisters.
Darn Tough is a brand of socks that our family loves and relies on. They are made right here in the USA and made with merino wool for good support and moisture-managing.
With the right hiking socks, you can make your hiking adventures more comfortable.
Remember that the perfect hiking socks have to be durable, lightweight, and moisture-managing. We love our merino wool socks and they keep our feet from smelling too.
2. Portable Water Filter
Did you know that filters were originally made for use in the under-developed regions of the world? Later on, its virus destruction function immediately became a reliable tool for hikers.
Running out of water during long hikes is actually a common occurrence.
When this happens, hikers go to the nearest possible source of water but they DO NOT drink directly from it.
Portable water filters are perfect for hikers. They lessen the expenses for bottled water, make the hiking bag lighter, and ensure the safety of hikers. Plus, it's a fun and simple hiking gift that just about any avid hiker would love.
3. Insulated Water Bottles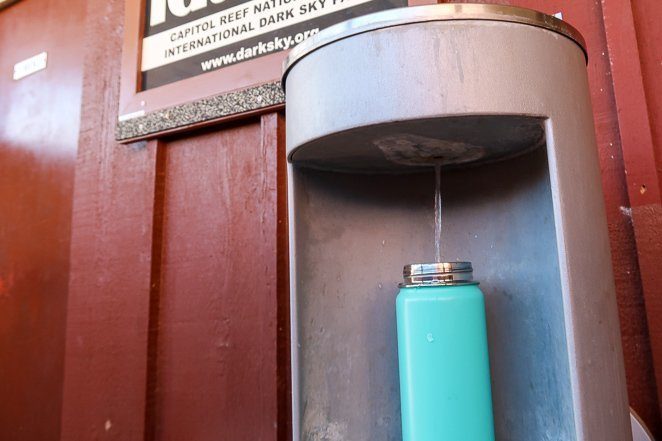 What's the number one hiking essential? It's water, of course!
A water bottle made of stainless steel is environment-friendly and long-lasting. If you decide you don't need a water filter, be sure to at least buy an insulated water bottle.
When shopping for a water bottle, don't forget to pick the BPA-free and well-insulated one!
4. First Aid Kit
Little incidents can often happen anytime in the outdoors. That's why hikers should always bring a first aid kit with them. Especially if they have children along.
A basic kit would need scrape and splinter bandages, muscle reliever, gloves, safety pins, and scissors.
5. Camelbaks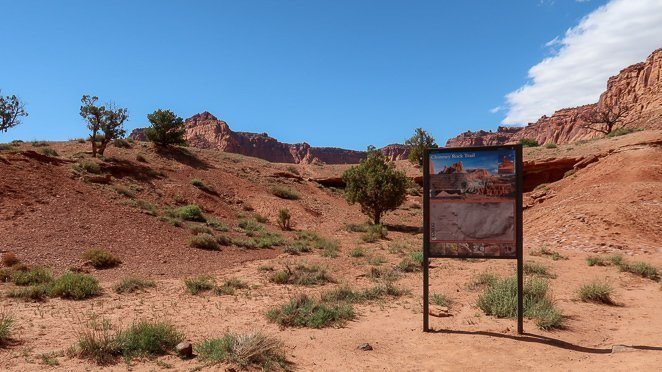 Camelbaks are great hiking gifts, especially to families with children like us! We already wrote all about why camelbaks for kids can be a great gift idea and we've decided to give all of our kids their own hydration packs.
These camelbaks can also pack small items, like band-aids and snacks, which makes it one of our favorite hiking items for our children!
6. Waterproof Gloves
To protect our hands when going through long trails, and especially if you're squeamish when it comes to going to the bathroom in the woods, why not bring some waterproof gloves along?
Gloves may seem a bit strange for a gift, but trust me, your hiker friends and family will LOVE them. Or, if they plan on hiking in cooler weather, then check out our guide on finding the best hiking gloves for winter.
Having waterproof and windproof gloves ensures the safety of a hiker's hand. Having non-slip features is a plus, too!
7. Sporks
Listed as one of the fun RV accessories we love, sporks can be useful during hikes, too!
Sporks are two-in-one essential hiking items that also make your bags lighter. Sporks, especially the titanium ones are useful tools that make any trip outside easier. It's also environment-friendly.
These can be great if you're planning to have lunch on the trail or if you want to do some camping on your hiking trip. Check out our deep dive into the best camping utensils here.
Gifts For Outdoor Lovers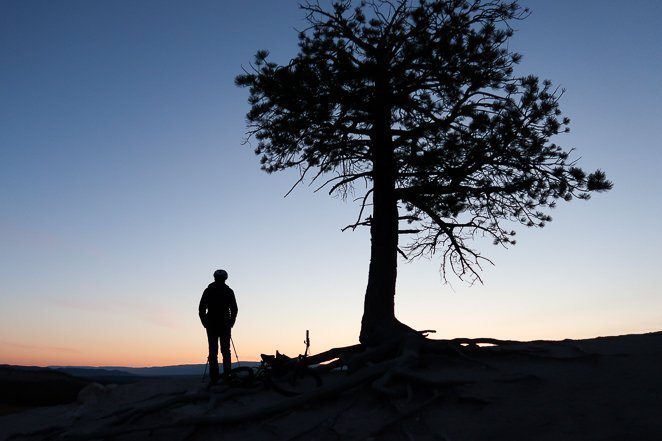 You might be running out of ideas on gifts for outdoorsy people you know but it's actually easy to find some. Here, we listed some outdoor gift ideas that should make it to your shopping list and give your family and friends just what they are looking for.
Gifts For Outdoorsy Girls
If you want to surprise the outdoor enthusiast in your life, why not get her something that will help make her adventures even better? Whether it's for a birthday, anniversary or just because, these are some great gifts for the outdoorsy girl.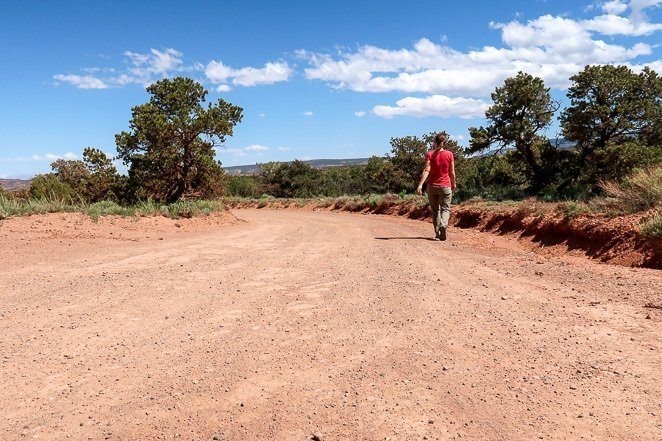 One of the best gifts you can get an outdoorsy girl is a good hiking dress. She'll love the comfort and convenience of an all-in-one outfit that she can slip on quickly and get out on the trail in no time. Aside from that, here are other gift ideas you can look into:
8. Hiking Logbook
Grab this great hiking logbook to keep track of all the hikes your loved one goes on. This would make a perfect gift for someone who loves to journal and hike!
9. Solar Lantern
If you have friends or family that might be anxious about having their light source run out of battery, then we suggest using one that would recharge from outdoor sunlight. With a solar lantern, you won't even need replacement batteries.
Now check this lantern out!
Not only does it work as a lantern with five brightness settings, it can also work as a phone charger. What a deal!
10. Portable Urinal
You won't always have a bathroom to run to when you're outside, and some women just don't want to make a mess of themselves going in the woods. Now, have you ever heard of a travel urinal?
There are lots of portable urinals nowadays, but we suggest the latex-free and reusable ones. Not only will it ensure your safety, it will also help the environment.
Gifts For Outdoorsmen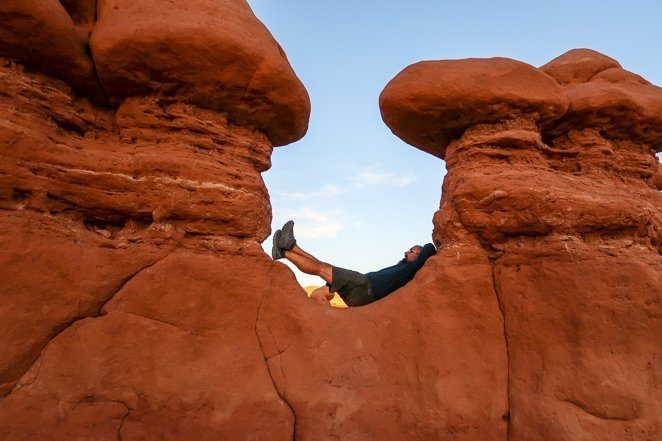 11. Outdoor Fanny Pack
Moving around and taking short day hikes while carrying a huge bag may be unnecessary. We suggest checking out a small bag like this fanny pack if you're only going for a short hike.
Aside from being lighter, most fanny packs also have compartments (interior and exterior zipper pockets) for different essentials which provides for a comfortable outdoor adventure without the use of a hiking backpack.
12. Head Strap Camera Mount
Whether you're cycling, hiking, rock climbing, or camping, you ought to bring a video camera with you (most likely a GoPro). But holding a camera all day could be really restrictive.
For this reason, having a head strap camera mount would help! Filming while using this strap can also give you some hands-free footage! Definitely one of the best gifts for outdoor men.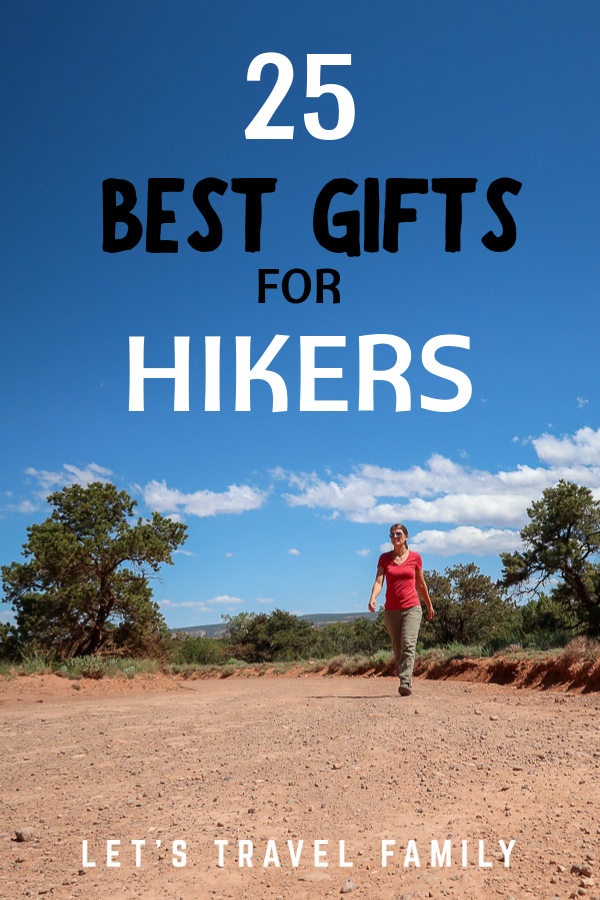 13. Beard Brush and Comb
Forgetting about modern life for a while does not mean that you have to forget about your daily grooming as well! To keep your beard and hair shiny and well-kept, here's a beard brush and comb set.
Pocket-sized and made from bamboo, this set is the ideal present for men who love the outdoors! Or, if you or your friend has seasonal hair loss and has a coping strategy involving bringing along a great product to help you keep your hair growing, add that in too!
Gifts For The Outdoorsy Couple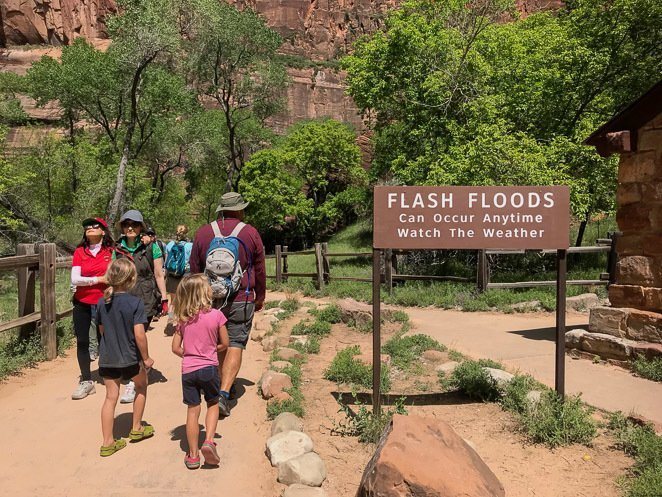 14. Hiking Books
Just like how we love our books about RV living, hikers would love to read some books on hiking, too.
Give them inspiration by gifting books! These literature pieces might be just the final force to set them on another outdoor adventure together! Click here to see a book your hiking friends and family might be into.
15. Packing Cubes
Help your friends and family decide on how much stuff to pack for their travels by gifting them packing cubes.
Packing cubes are made to help us keep a more organized and maximized bag. Our family uses packing cubes anytime we are traveling with bags or suitcases.
Shop for one of the best packing cubes here!
16. Tool Box or Bag
A tool box would be helpful for unexpected problems while outdoors. From tent leaks to broken tent rods, having a toolbox can really help!
When looking for one, find the type that is made from sturdy materials like this. The ideal inclusions of a tool box you plan on bringing for outdoor activities would be cable ties, duct tape, sewing tape, multi-tool, and butane gun.
Top Gifts For Backpackers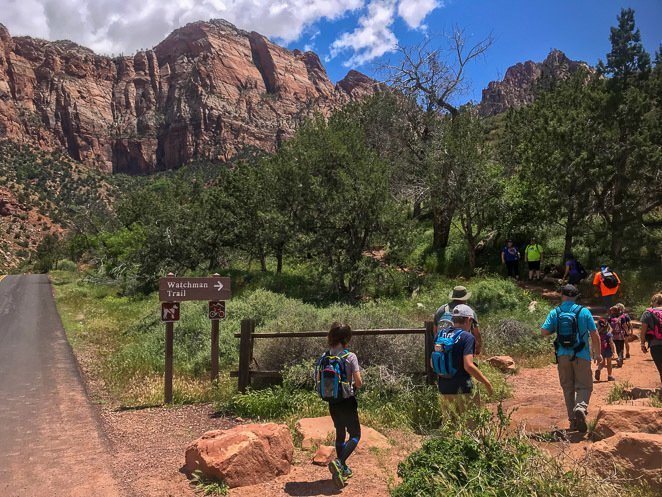 Are there any gifts for campers and hikers that'll be useful for their trips? Or are we just heaving their load by giving them things that they might not even need?
It may be hard to think of gifts for backpacker friends and family but don't worry because we've got this list of the best gifts for backpackers made for you.
17. Trekking poles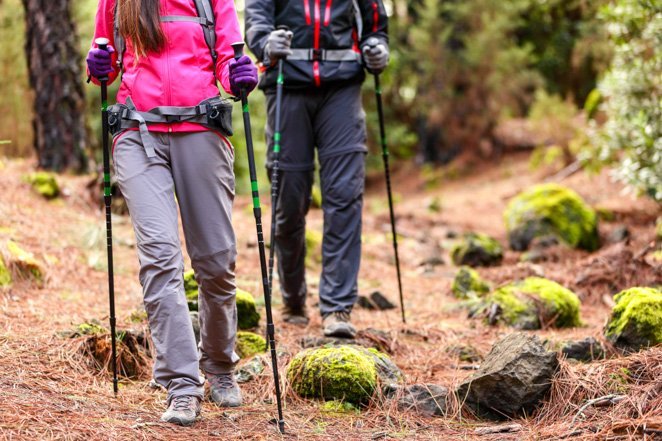 Backpacking trips can take you to lots of places but you have to go through different types of terrain first. To keep you safe when going across rough surfaces, trekking poles or hiking poles are essential equipment.
We've always wanted a set or two, but with young kids that might use them as weapons, we've held off for a bit longer.
Trekking poles can make hikes much more stable and comfortable and I've seen so many hikers using them on the National Park trails.
Check out these trekking poles with minimal weight, a breathable foam handle, adjustable wrist-straps, and a locking mechanism, now!
18. Sleeping bags
When backpacking or tent camping, you'll need to plan time for sleep.
Sleeping while surrounded by nature is one of the most relaxing activities I've done in my life. Not only does it help me momentarily forget about personal problems, it also takes away my exhaustion from the days before and reminds me how small I really am in this world.
Now, you can't just stop in the middle of the woods and sleep on the ground. This is where great sleeping bags come in.
Sleeping bags can make you comfortable and warm on any surface in a matter of minutes! They are pretty lightweight (because they are intended for outdoor use) and insulated to help you enjoy your sleep inside without being bothered by the extreme temperature outside. Click here to check out one of our favorite brands of sleeping bags.
Our RV friends even use a sleeping bag for their children's blankets on their bed!
19

. Hiking boots
We can't help it that our feet take most of the exhaustion during backpacking and hiking. But we can make things better by having reliable hiking boots.
You might think that hiking boots are just one of the many outdoor gear needed to go backpacking, but it's actually more than that.
Hiking boots are our main protection against the rough surfaces, extreme temperatures, and random objects we have to pass through during your time on the trails. Especially if you decide to hike Angels Landing in Zion National Park, or a similar trail. Hiking boots are almost required!
It makes for a great gift for him and for her! Not to mention, REI is one of our favorite stores to shop at and if the size is wrong, they have an amazing return policy.
Top Outdoor Christmas Gifts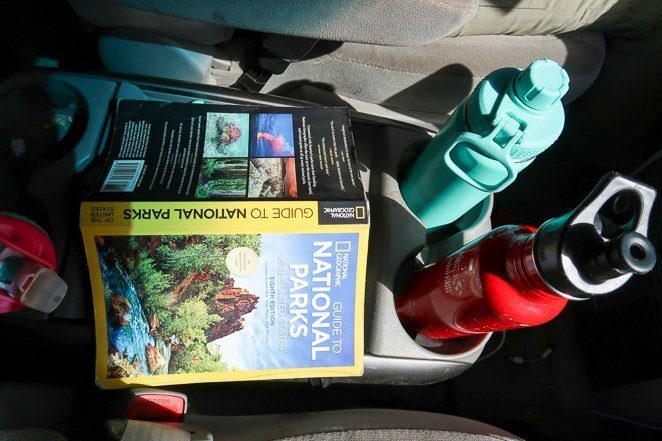 Thinking of buying outdoor Christmas presents can be pretty frustrating if you aren't an outdoor enthusiast like your loved one. What are the best gifts for her? What about gifts for him?
Gift giving during one of the best holidays makes you feel the need to have your gifts well thought out. So, to help you out, we made this list of the best outdoor Christmas gifts.
20. National Park Pass
Forget Disneyland and enjoy the many national parks our country has to offer.
You can purchase an America the Beautiful National Park pass here and 10% will be donated back to the National Park Foundation.
This would make a great gift for any hiker.
Now, if you're looking for ideas on which National Park to hike in next, click here to read some of our posts where we've written about many of the national parks in the USA that we've been to such as Capitol Reef, Canyonlands National Park and Zion National Park to just name a few.
21. REI outlet items
On a tight budget? Don't worry, we've got you covered. Shop the REI Sales and Clearance sections or better yet, check out REI Outlet.
The REI outlet offers a wide range of items from sunglasses to hiking boots. Tony and I frequent the page often to find the best deals.
22. Hammock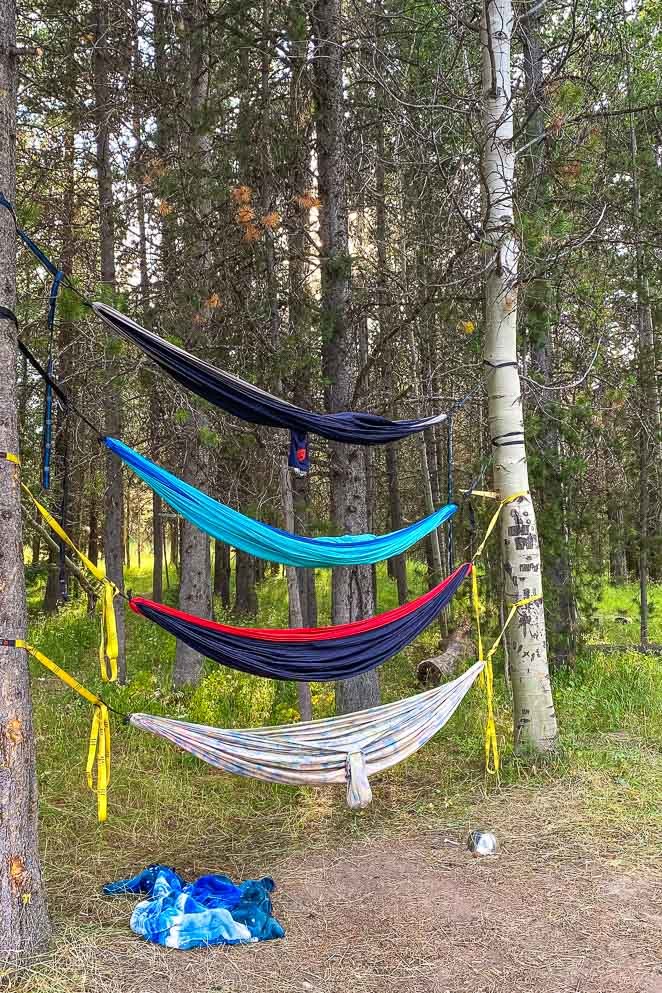 Another set of fun outdoor gift ideas is a hammock!
We suggest bringing hammocks if you have no plans on staying the night in the wilderness and just want to have a short break in between hiking, or if you have an RV like we do and want to set one up in your campsite. Yet, hammocks also work great for overnight stays or just setting it up in your own backyard.
Have you heard of hammock camping? Yes, some people prefer staying in hammocks rather than tents because of its minimalism. Check this out to see one of the top hammocks you can use for hammock camping or you can find hammocks with their own stands.
Unique Hiking Gifts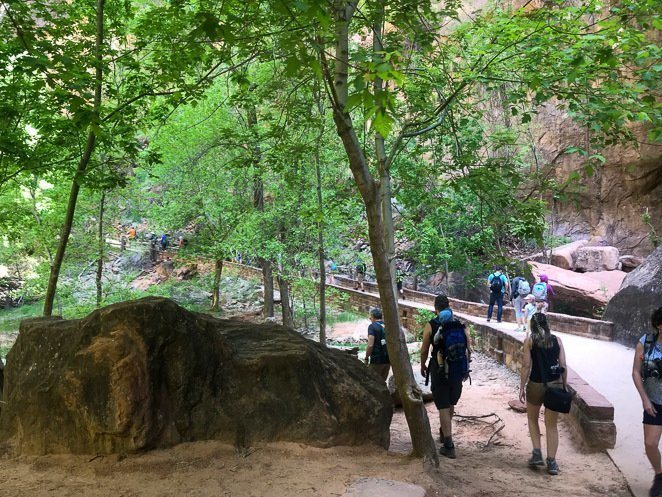 Don't want to stick to the norms? If you think the hiking accessories that you're planning to give are too plain, then check these unique hiking gifts including gifts for walkers, REI gifts, and gifts for RV campers that not all hikers have!
23. Fire starter
There are two things you'll need when outdoors at night, light and heat! But these two can be provided by one source, fire.
Remember that you may have to start fire in different locations so you have to pick a fire starter that works in any condition like this match kit.
24. Security belt
Did you know that some belts are designed to hide some small important items like keys and money? This kind of belt is a great gift idea for an outdoor lover or any type of traveler really. It helps keep valuables safe and on you.
25

. REI gift card
If you really aren't sure what your outdoorsy friend or family member would like, then let them decide for themselves. Get them an REI Gift Card or e-gift card!
REI is the number one online store that caters to adventure-loving people like hikers, campers, and backpackers. There's no doubt that your outdoorsy friends and family will LOVE to receive a REI gift card.
Spending a lot of time outside requires different things ranging from utensils to big tents. Some things on this list may seem rather random for you, but really, even the littlest things can make an outdoor activity so much more comfortable!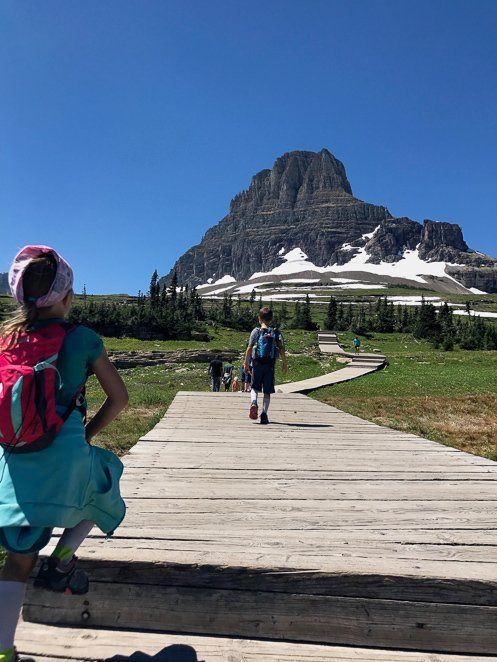 Additional Gift Ideas
If you're thinking of giving gifts to hikers and outdoor lovers that you know, don't forget to consider their possible destinations and the time of year they'll be doing their favorite activities while outdoors.
You may consider finding some cold weather hiking pants for your friend if he likes winter hiking. Or, you may want to grab a small gift that's portable for your hiking mom or dad.
Click here to read our list of the top National Park Gift ideas.
Or, if you need camping gifts for a loved one click here.
We also have a wide range of RV accessories here if you have an RV owner you're trying to shop for.
Lastly, if you're searching specifically for hiking clothes, then check out our list of the best hiking clothes here.
Do you think this list is missing something? If you do, comment below and let us know what you think could be the best gift for hikers and outdoor lovers!