We had the chance to visit Billings, Montana last fall, and we were excited to learn about some fun things to do in Billings MT during our stay. Tony and I attended the TBEX travel blogging conference for the week while we also explored a bit beforehand.
Do you plan to visit Montana?
Billings can be a great city to add to your list of places to travel to. Keep reading to check out our top things to do in Billings Montana from things to do with kids if you're bringing your family, or fun things to do if it's an adults only trip.
THIS ARTICLE MAY CONTAIN COMPENSATED LINKS. PLEASE READ OUR DISCLAIMER FOR MORE INFO.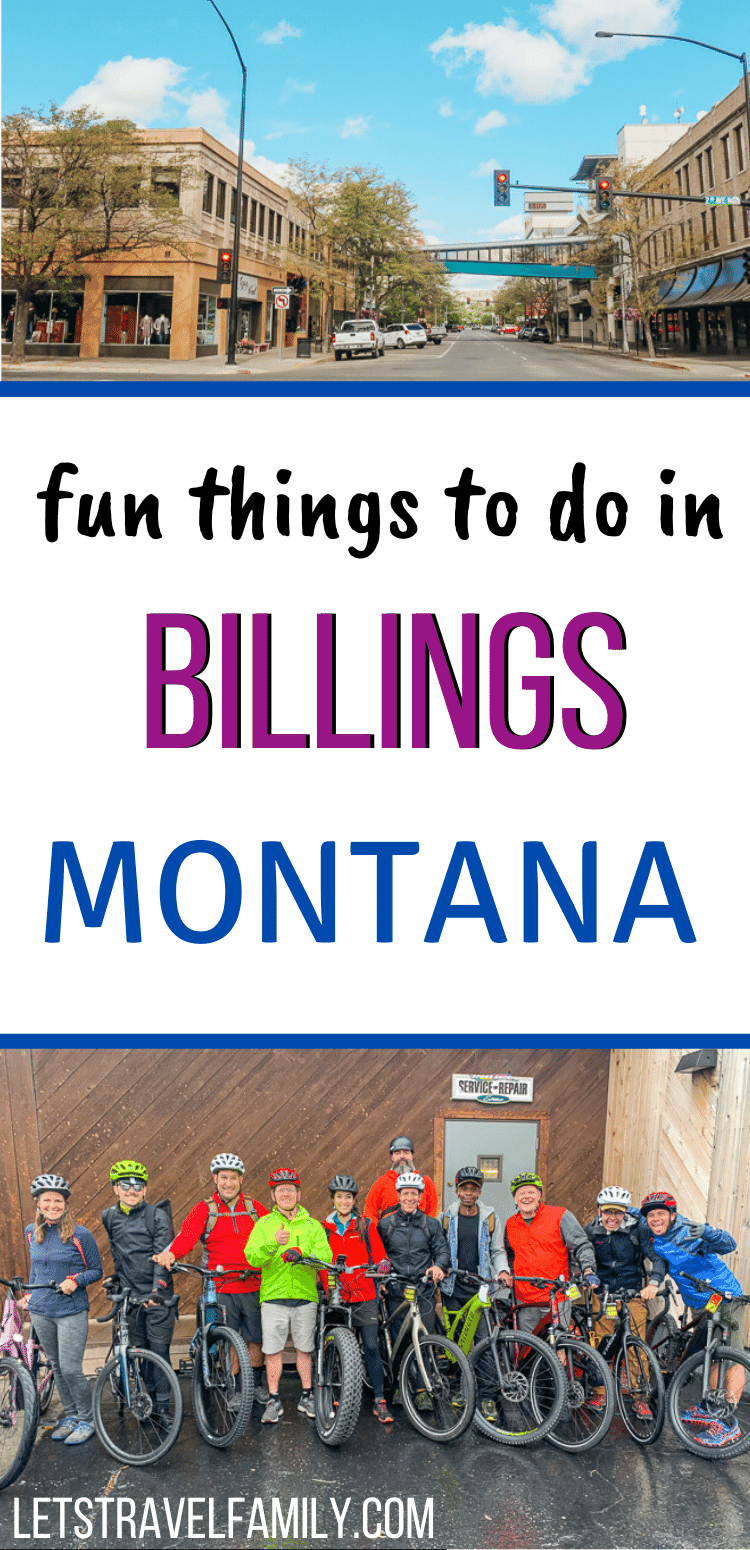 Things to do with Kids in Billings MT
Check out ZooMontana (Billings Zoo)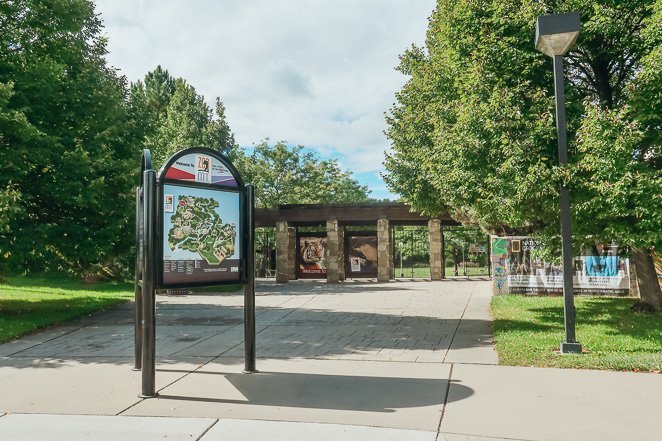 We witness a lot of wildlife in many of the places we've visited like the elk in Rocky Mountain National Park and moose in Grand Teton.
Though not a National Park, a zoo is also one of the best Billings Montana attractions. It's home to a lot of animals that adults and kids alike will love to see in person.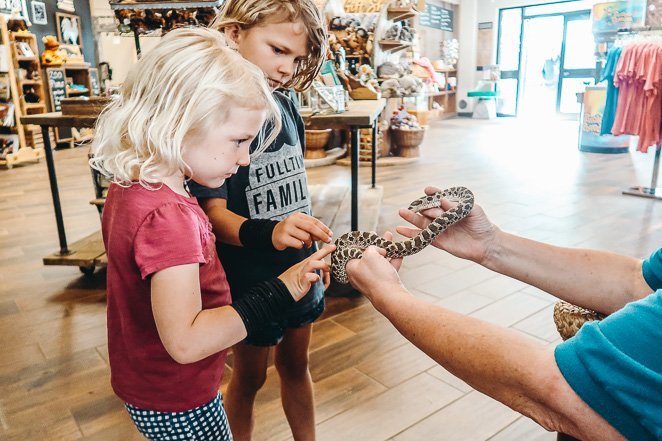 Looking for a fun AND educational spot for your kids during your Billings visit? Bring them to ZooMontana.
Visit Wise Wonders Children's Museum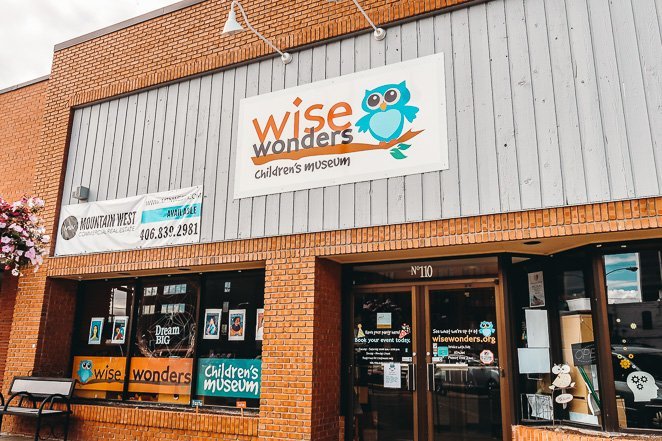 Wise Wonders Children's Museum Billings MT is another great spot for an educational trip.
The museum showcases creative development exhibits and fun learning stations that will surely engage kids.
It's on the small side, but our kids still managed to spend hours there.
Click here to learn more about Wise Wonders.
Go Mountain Biking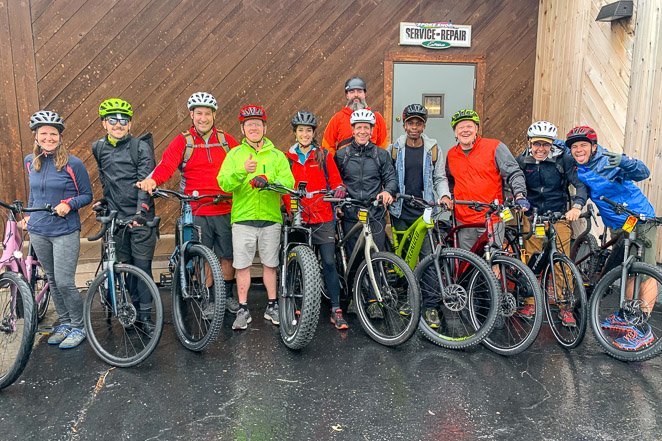 For our adventurous readers, we suggest that you go mountain biking around the area. Billings has a great set of paved bike trails in the city that will even take you up the hill near the airport or down under tunnels.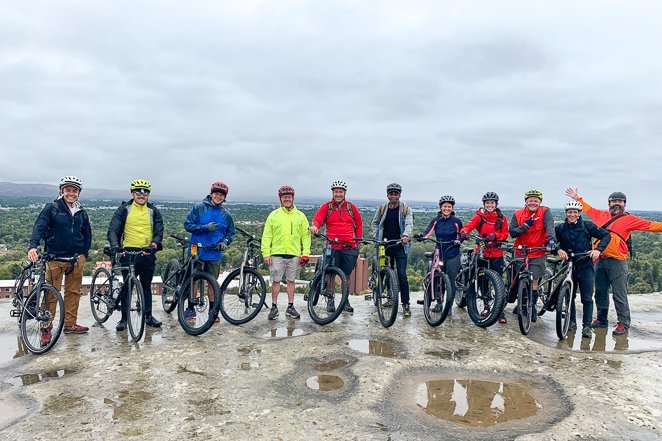 Or, you can find great mountain bike trails at the Acton Recreation Area, located just 18 miles north of Billings.
If you need to rent a bike, check out the Spoke Shop in Billings, they are great.
Visit Yellowstone Art Museum (YAM)
Featuring several exhibitions and collections, Yellowstone Art Museum is a must-see for the National Park buffs.
This museum is so dedicated that they even launched the Visible Vault where they keep the things not in exhibitions. To know more about their current and future exhibitions, and the rich history of the YAM, visit their official website.
Billings MT For Adults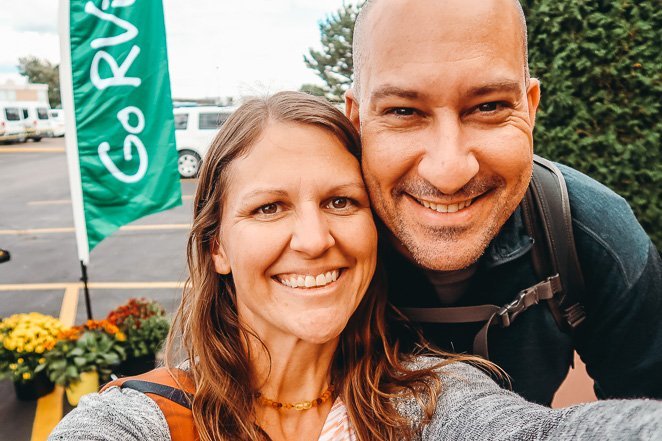 There are many Billings activities that the kids can enjoy, but what about the parents?
Here's a list of what to do in Billings MT for our fellow parents and adult explorers!
Visit Uberbrew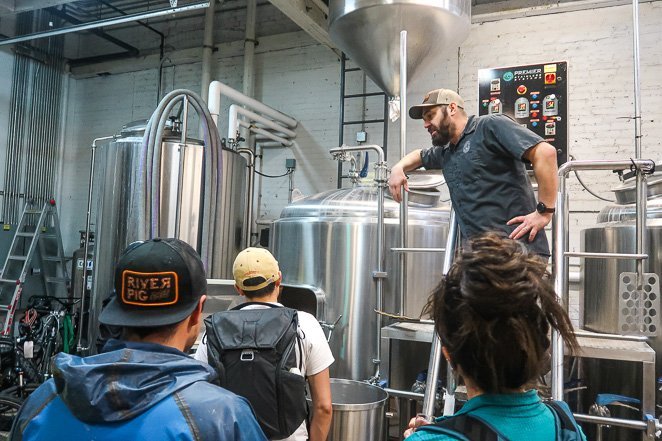 Visit a local brewery and try the beer and food. Tony and I had the chance to grab a great lunch at Uberbrew and even took a tour of their brewery in the back. The people were so kind and the food was incredible.
Or, if you'd like to check out more breweries and maybe a distillery or two, walk the 1.5 mils Billings Brew Trail.
Walk the Billings Brew Trail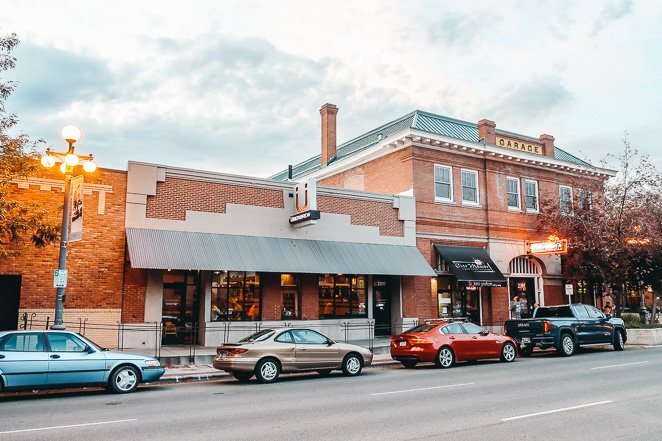 Billings has the only walkable Brewery trail in the heart of downtown. It included six breweries, two distilleries and a cider house across 1.5 miles of walking. Click here to learn more about Billing's Brew Trail.
Take A View from Swords Park
One of the things to see in Billings MT is the amazing view from Swords Park. You can get there by walking, running, or even on a bike because it has a paved trail.
This 60 acre park also has an Underdeveloped Natural Area, Multi-Use Recreation Facility, and some picnic sites!
Shop for Antiques in the Liberty and Vine Country Store
One of Billings' oldest buildings, the Liberty and Vine Country Store, offers Montana merchandise, groceries, fine cheese, pasta, and other items.
You can check on the other things they offer on their official site.
Get Mountaineering Clothes from Aspinwall Mountainwear
Just like how wearing the best hiking clothes is important on a great hike, a good set of mountainwear is also essential for your Montana trip. Well, that is if you have plans to get out into the mountains.
If you weren't able to pack your own, you can buy one from Aspinwall Mountainwear.
Where To Stay In Billings MT
Kelly Inn Billings Mt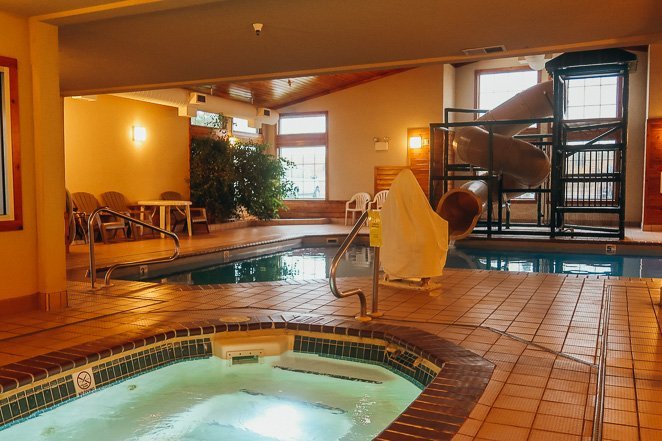 When looking for a place to stay aside from RV campgrounds, we make sure to choose a convenient location.
Kelly Inn Billings MT was in a great location during our stay and allowed us to walk to the Billings Convention Center for the conference we attended.
We stayed here for three nights and it was a good experience thanks to their top notch amenities.
Billings Hotel and Convention Center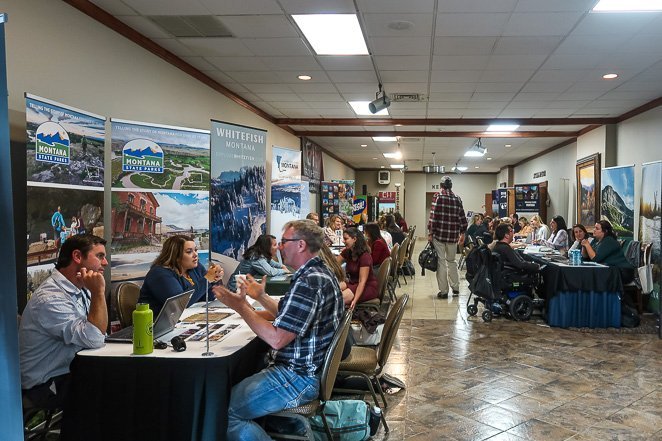 From September 11 to 13, we stayed in the Billings Hotel and Convention Center for the TBEX travel blogging conference
The hotel also has an indoor swimming pool with water slides, for some fun with kids!
Every guest room has:
WiFi access
Flat-screen TV
Microwave
Refrigerator
Coffee facilities
Data ports
This popular hotel is located just off I-90 and is only a few miles from the Billings Airport. Click here to find rates.
KOA Billings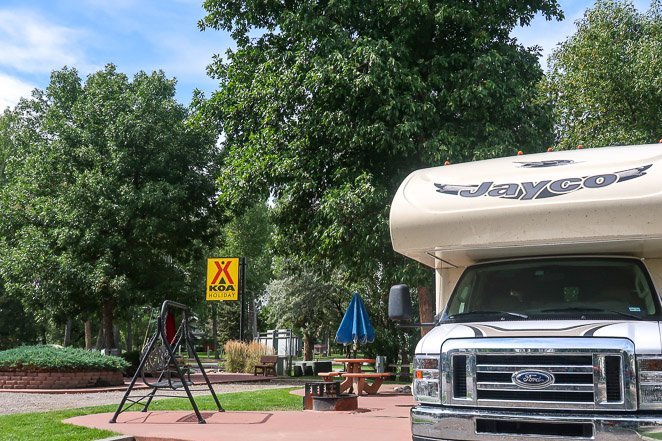 If you have an RV, looking to tent camp, or maybe you want to rent a cabin, check out the Billings KOA.
The best part about staying at the KOA Holiday is all of their amenities. Especially after our family came off of boondocking, dry camping without any hookups, most of the summer we were excited for all of the extra amenities that KOA had to offer us!
One of the Billings Montana things to do is camping in KOA Billings like we did. We learned that local families will make it a point to visit on a weekend for a birthday celebration just to experience the fun. There, you can choose from 6 types of RV sites, 3 types of tent sites, and different cabins for your stay in this historic first KOA.
Billings Airport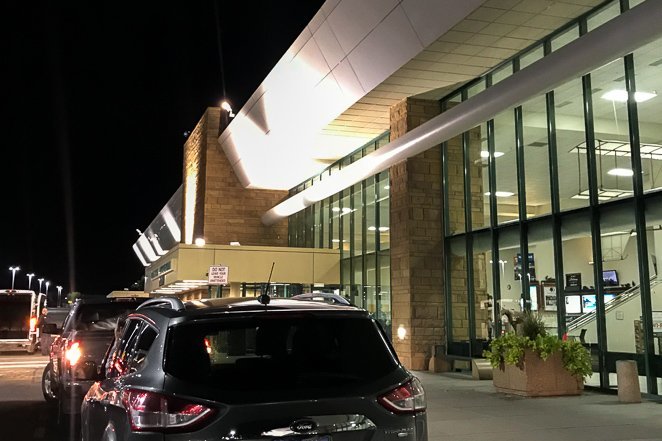 As a family who often takes road trips, we're used to traveling by RV most of the time. But sometimes, it's more practical to just take a plane like my mom did as she flew to meet us in Billings, MT.
If you are planning to fly into Billings, here are few things to note.
Billings Logan International Airport has 3 runways and supports many of the large airlines such as Delta, American Airlines and United.
Things to do near Billings MT
Visit Yellowstone National Park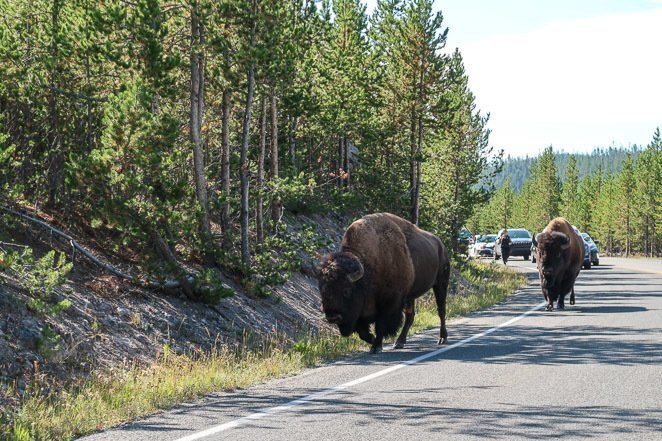 Near Billings MT is the Living Natural History Museum — Yellowstone National Park!
Yellowstone offers a lot of family-friendly activities from easy hikes and Junior Ranger Programs, to backcountry camping. We've visited several times and created a 3 to 5 day Yellowstone itinerary here.
Visit Glacier National Park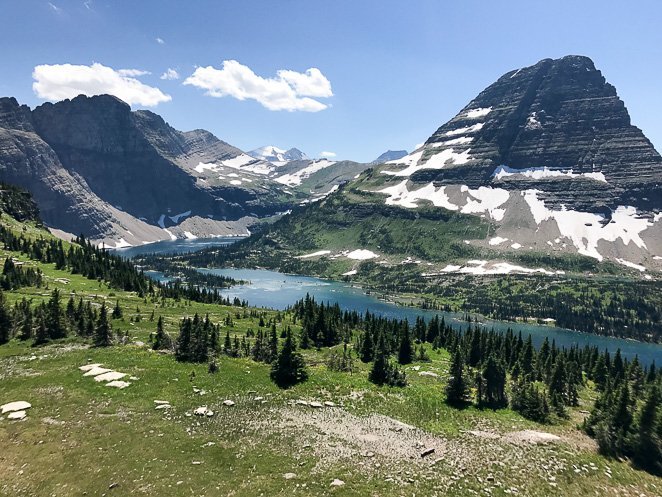 If you're hoping to take the ultimate road trip, then you might want to include Glacier National Park on your itinerary.
Located about 400 miles Northwest of Billings, Glacier National Park is a bucket list destination for many. We especially loved taking our kids to Glacier National Park and plan to go back soon.
Take A Road Trip To Idaho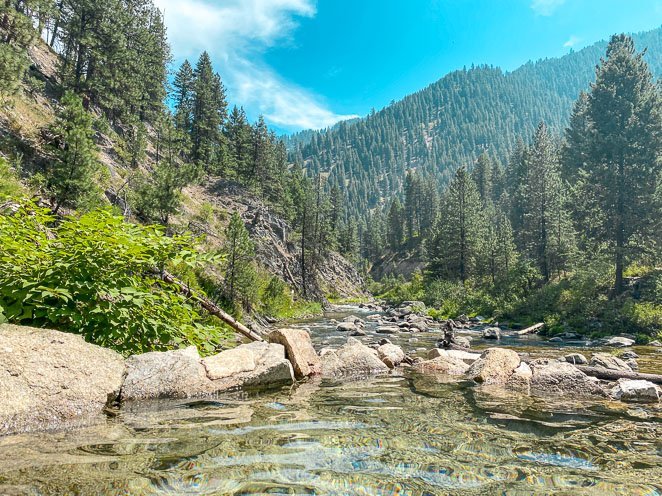 If you've made it to Montana, then I suggest squeezing in some time to visit the hidden gem of a state, Idaho. From the beautiful feel of the Pacific Northwest and many things to do in Northern Idaho to discovering natural hot springs near Boise, Idaho has a lot of offer.
Visit Other Parts of Montana
If you plan to be driving to Billings, then consider spending a day exploring all the fun things to do in Great Falls Montana. Keep going and check out why so many people want to visit Bozment MT.