Finding fun things to do in Meridian Idaho has been exciting for our family. Why is that? Well, as a previously full time RV living family who traveled all around the USA, we loved visiting new cities and finding all the fun things to do with our kids.
That's why once we 'landed in Meridian', I found myself excited to explore the city we currently call home. I started searching online for what to do in Meridian Idaho, and on the weekends we'd usually visit a new place nearby.
If you have recently considered moving to Idaho, then you'll love what Meridian has to offer.
Keep reading to learn about 10 fun Meridian Idaho things to do, and why you might want to visit Meridian during your next vacation to Boise, Idaho.
THIS ARTICLE MAY CONTAIN COMPENSATED LINKS. PLEASE READ OUR DISCLAIMER FOR MORE INFO.
Where Is Meridian Idaho?
Meridian Idaho is located in Ada County, right next to Boise, Idaho. It's considered the second largest city in Idaho and part of what's called the Treasure Valley. Meridian is also considered the fastest growing city in Idaho!
Lodging In Meridian Idaho
If you're planning an Idaho vacation and you're looking for hotels in Meridian Idaho, then click here to find the best reviews and options.
We use Booking for almost all of our hotel reservations when planning any vacations for a few reasons. The first is that I appreciate all of the reviews written about each hotel, bed and breakfast, etc. The second is that in most cases, you can cancel for free up to just a few days before your reservation, which puts my mind at ease if we have to change plans at the last minute.
If you're planning on bringing your RV and camping nearby, then read our detailed post sharing the best RV parks Boise Idaho has to offer.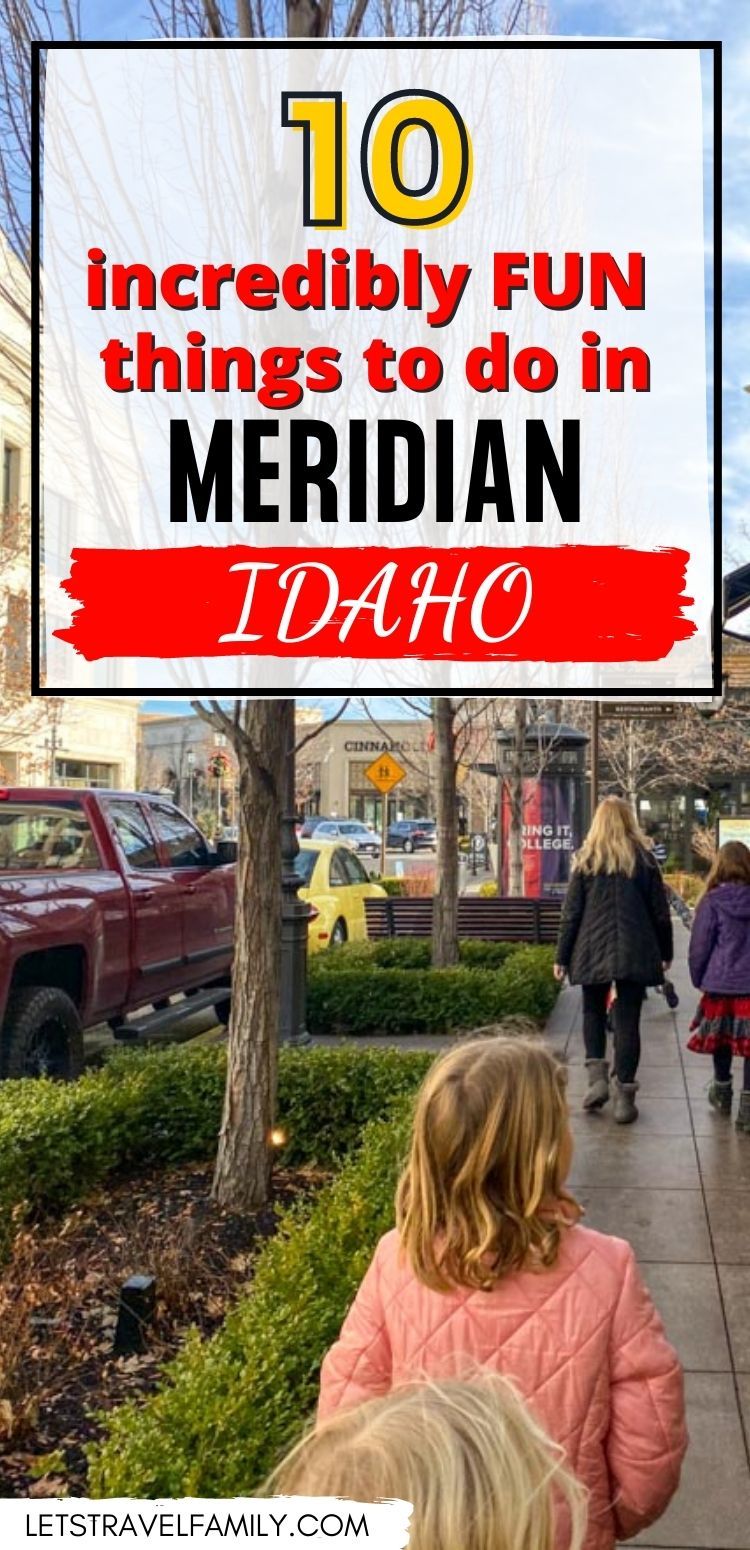 Top Things To Do In Meridian Idaho
1. Visit The Village Meridian Idaho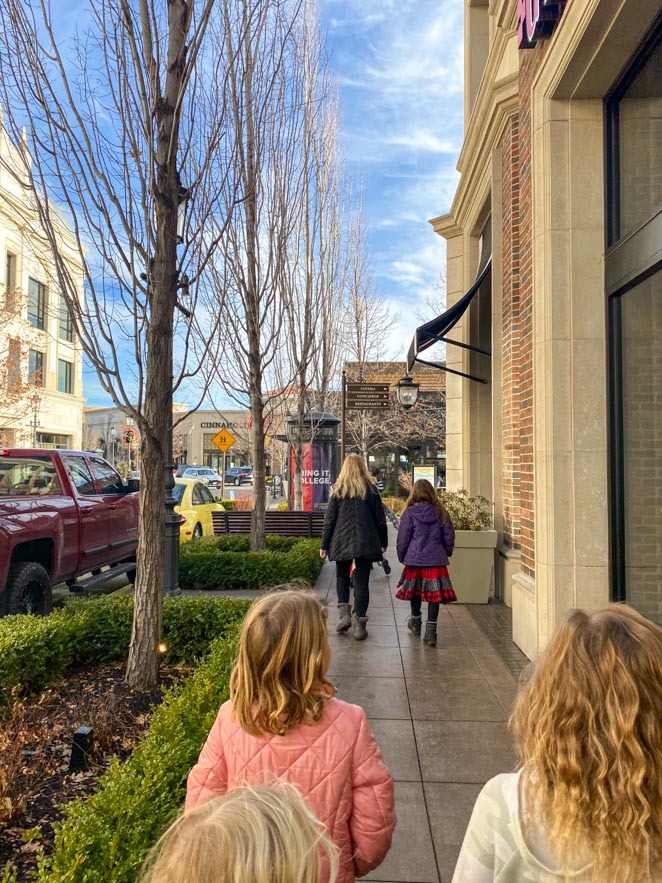 The Village is located in Southeast Meridian, providing great shopping and restaurants to choose from. There's a movie theatre, playground, and a dancing water fountain too.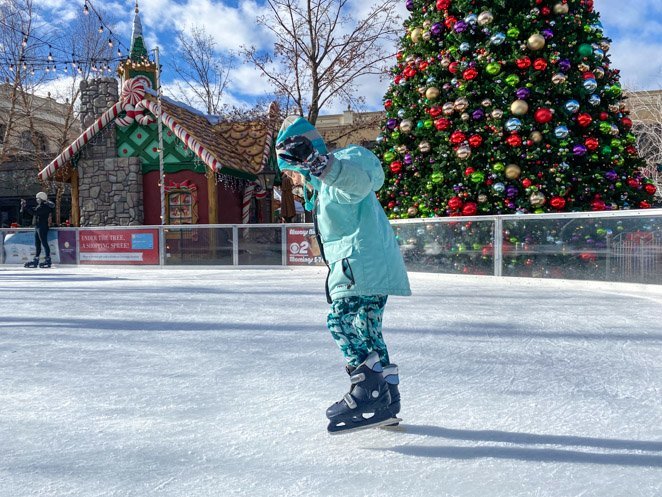 During the winter months, there's an ice rink that our family had a blast taking advantage of. We also enjoyed staying warm by the large heaters while drinking our coffee from Royal Coffee Co.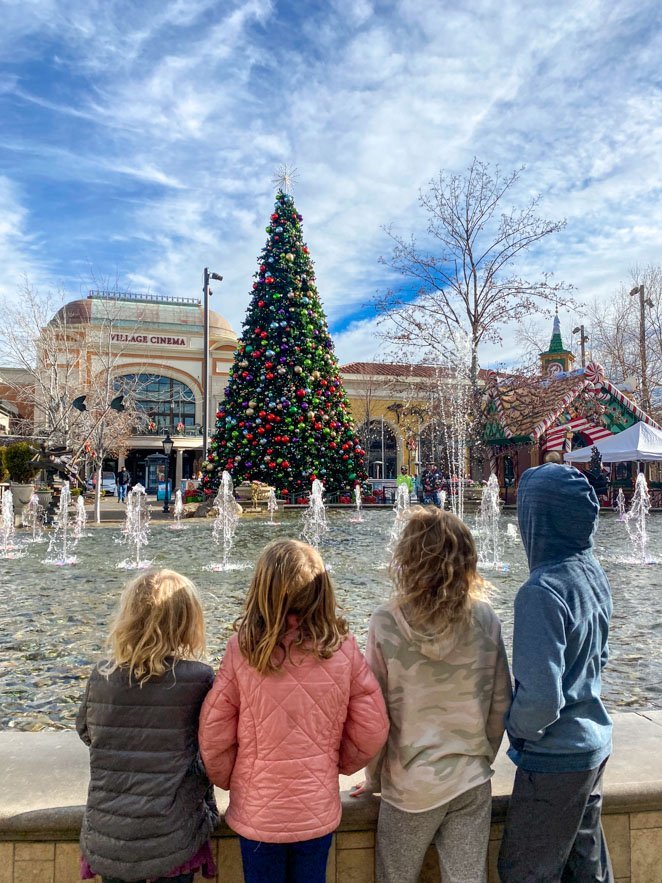 You are sure to find fun things to do at the Village in Meridian if you visit.
2. Go Fishing or Play at the Playground At Julius Kleiner Memorial Park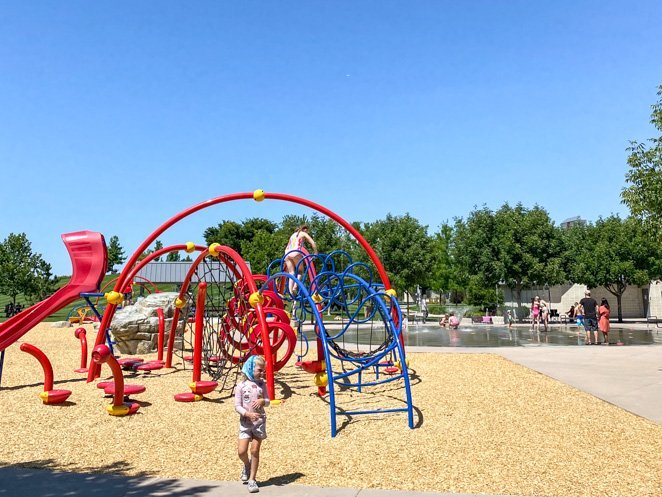 Now, if you'd like to find outdoor activities in Meridian Idaho, then you don't need to go far. Walk just 2 blocks away from The Village to arrive at the big green hill and playground of Julius Kleiner Memorial Park.
If you have a fishing pole, then bring it along to do some fishing at the pond there, too.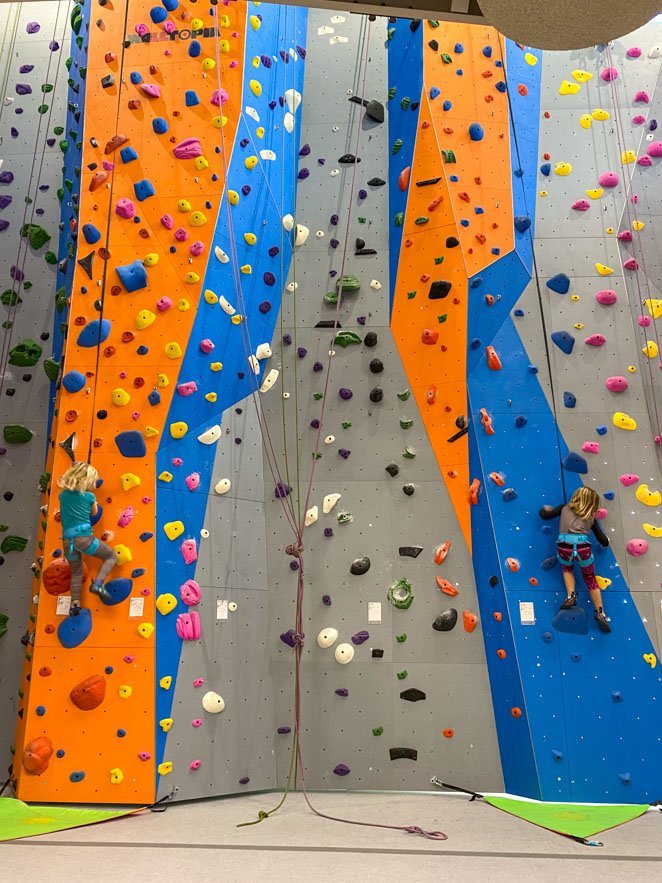 Vertical View is a 4-story indoor rock climbing gym with top rope and lead climbing walls as high as 65 feet, a huge bouldering area, several yoga studios, and a great kids climbing area. I love that it's locally owned and operated and somehow managed to continue to grow, after opening in January of 2020.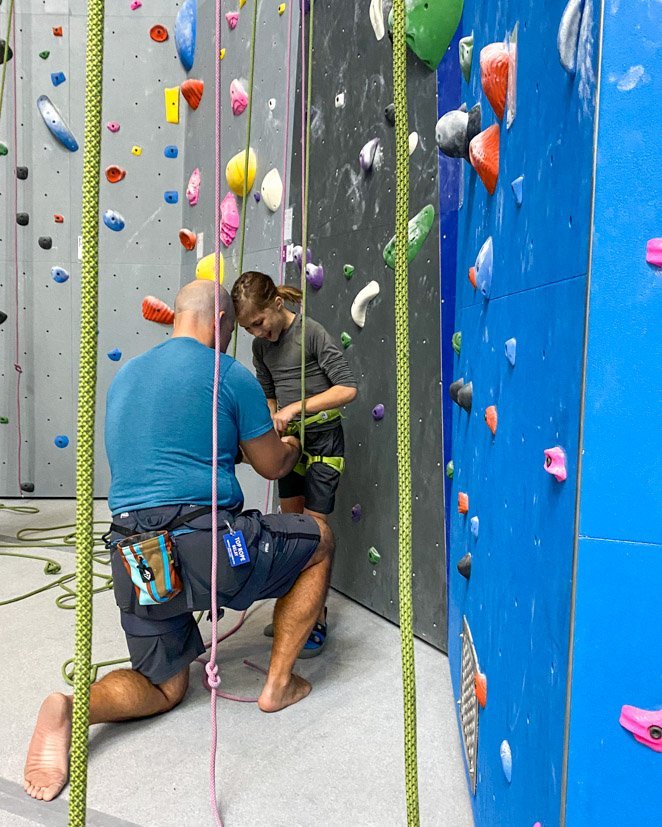 Our family is new to rock climbing and we have learned so much at Vertical View. The employees have been so kind and helpful with our kids and we love visiting. We bought a family membership and now climb weekly!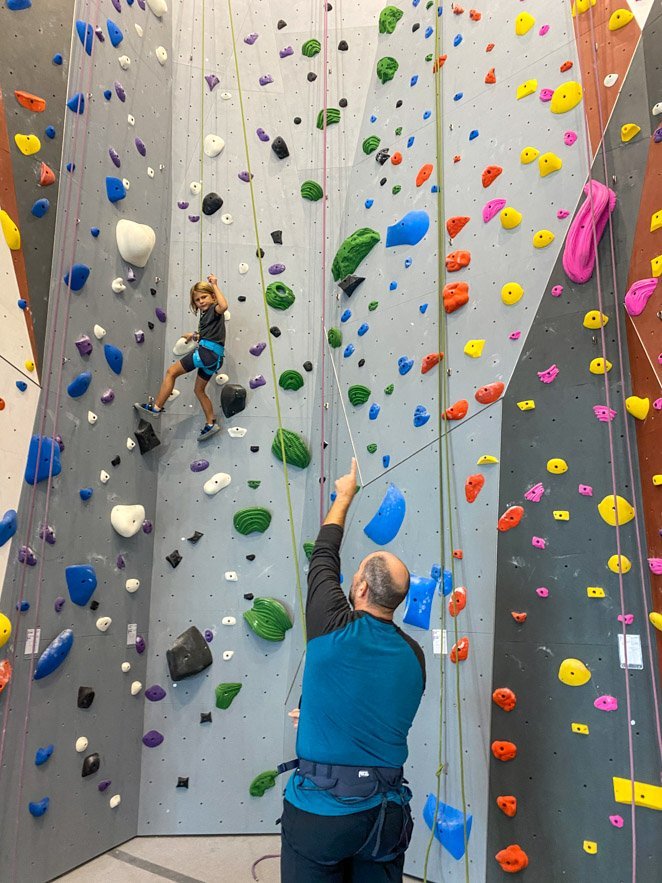 We have kids ages 5 to 12 years old, and going to Vertical View has been such a great family experience. We can all participate, and if the kids get tired of climbing, then they'll usually play foosball or pool upstairs in the community area near the comfy couches.
4. Spend A Day At Jump Time Trampoline Park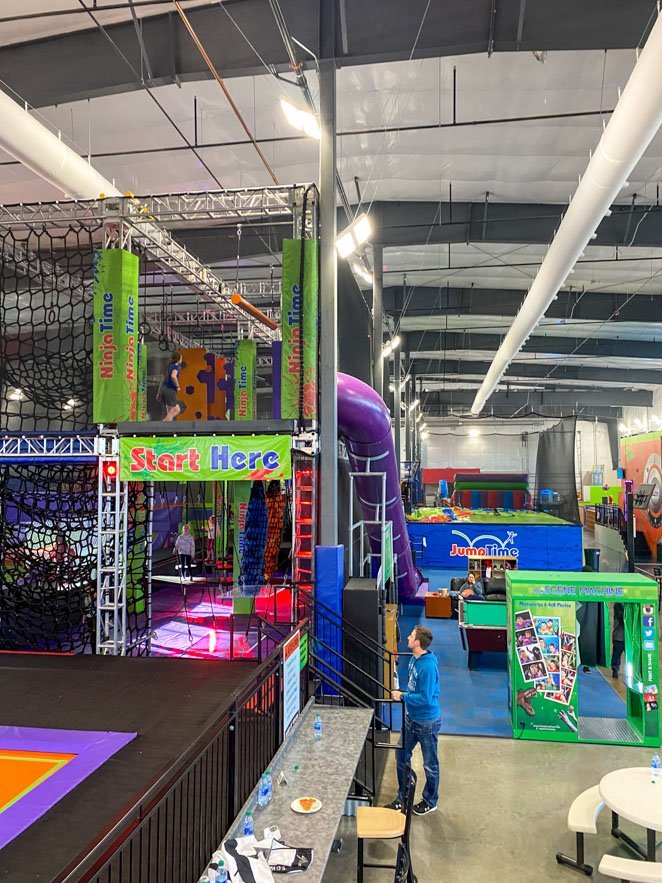 Jump Time is Meridian's locally owned indoor trampoline park with so many extra activities. From dodgeball courts and aerial stunts, to the big trampoline and Ninja Warrior course, our family has had a great time getting our wiggles out at Jump Time.
If you're looking for a place to let the kids play while you relax, then grab a coffee or even a glass of wine at Jump Time's Bistro.
5. Go Bowling or Play Arcade Games At Big Al's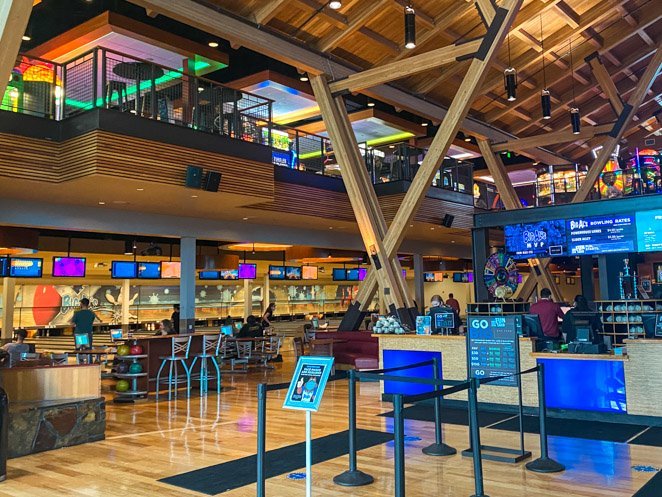 Spend a few hours bowling and hitting up the arcade at Big Al's next to The Village in Meridian, Idaho. Big Al's is a bowling center that's great for the whole family.
Order some food from the extensive menu at their large sports bar and enjoy playing fun video games in the large 2-story building that feels so open and exciting when you walk in.
6. Get Wet at Settler's Park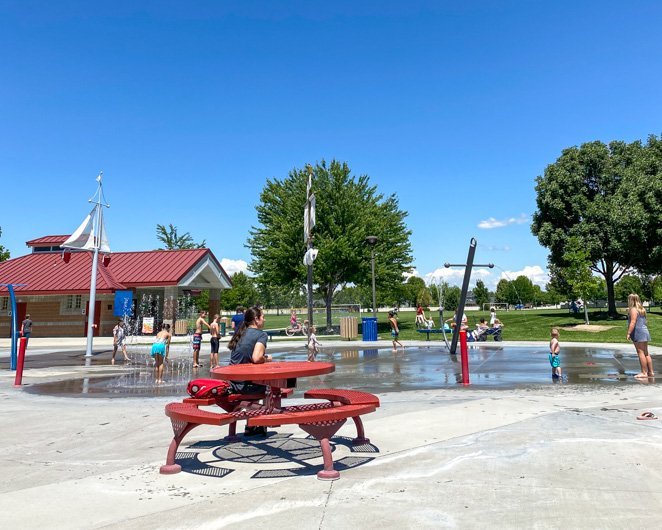 Spend a summer evening watching a movie in the park at Settler's Park. Or, visit during the day and play a game of tennis, horse shoes, catch, or let the kids play at the modern playground and splash pad getting wet.
We've had many picnics at Settler's Park and I appreciate the bathrooms being open year round too.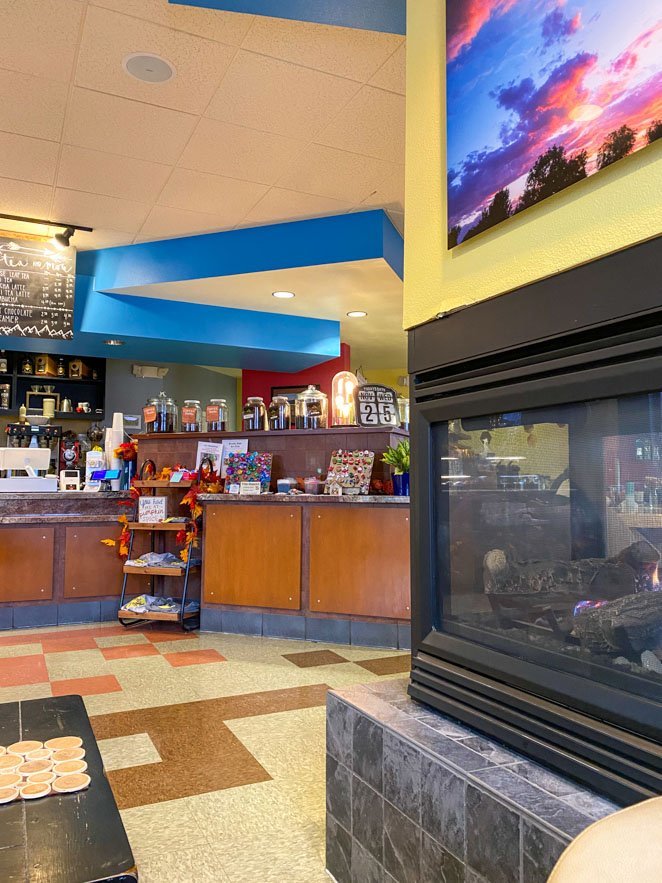 If you're looking for great coffee, friendly smiles, a cozy indoor fireplace, and a small children's room with books and games, then you should really visit Bright Eyes Coffee Shop. I can't even count how many times our family has visited Bright Eyes.
Being picky coffee 'snobs', Tony and I give Bright Eyes coffee two thumbs up. I always feel welcome as I walk into this locally-owned cafe.
Discover some great Boise coffee shops if you're looking for more great places to grab a coffee nearby.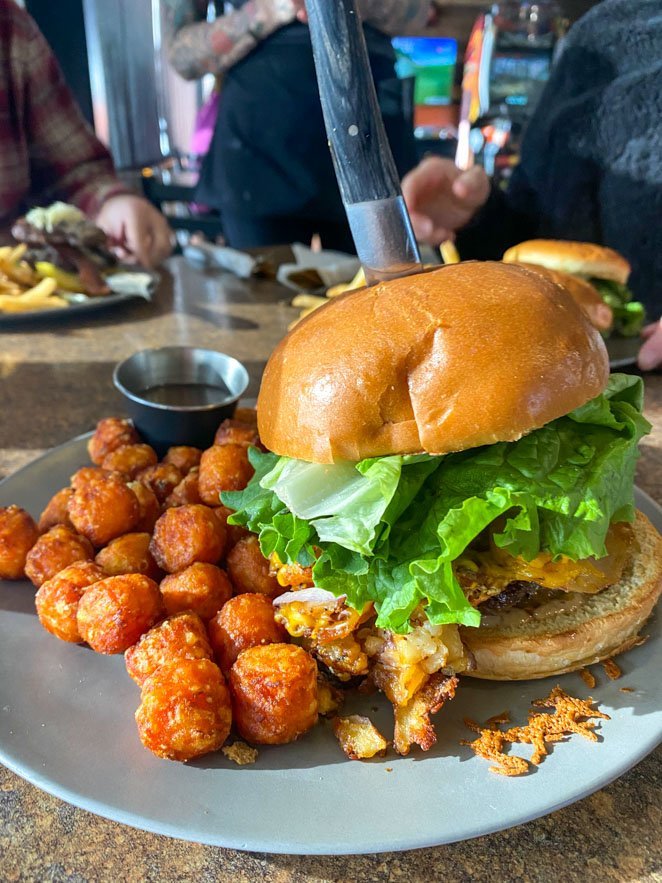 Looking for the biggest pancakes you will ever see? Or are you a bacon fan like we are (guilty) and curious how the food —especially the pork belly and prime angus beef patties — taste?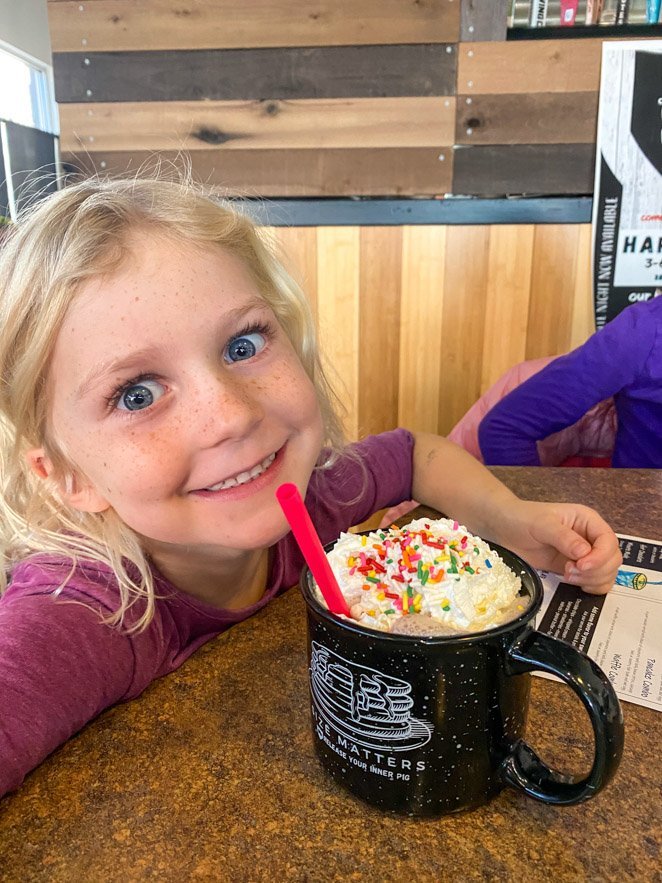 Biscuit and Hogs is a local eatery in Meridian that managed to open its doors in June of 2020, despite the crazy times. They not only provide food all day but great Happy Hour specials 7 days a week. We've been there several times for breakfast and dinner and love the food, service, and supporting local.
9. Roaring Springs Water Park
A really popular experience in Meridian, Idaho is to visit Roaring Springs Water Park. It's an outdoor water park with many attractions and looks like a blast. Our family still hasn't made it there, so I can't give a review yet. But if you want to check it out, it's open all summer long.
10. Wahooz Family Fun Zone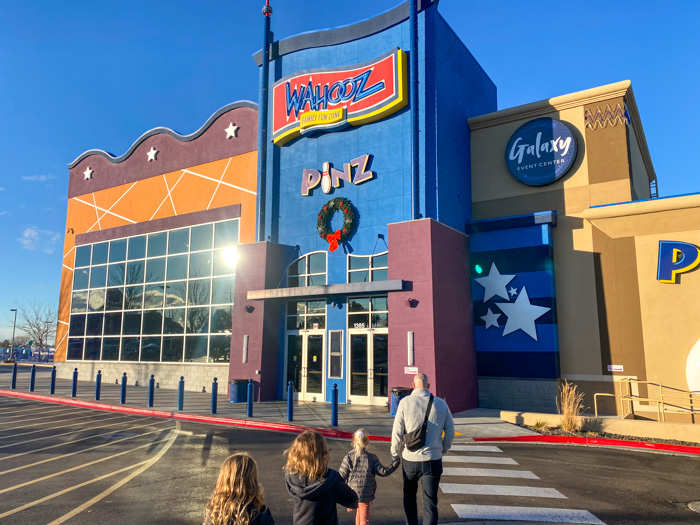 Wahooz is an indoor family fun park with many attractions, located in Meridian Idaho. The family could have fun on the indoor ropes course, bowling, or playing laser tag just to name a few options. Our family still hasn't had the chance to visit yet, so I can't give it a review. Yet, we hope to visit soon.
Other Things To Do Near Boise Idaho
Since Meridian is so close to Boise, if you're planning a vacation or trip to the area, then you'll want to enjoy some other great things to do near Boise and Meridian. Here are a few quick ideas that are close by. Or, check out our ultimate post listing 29 Incredibly Fun Things To Do In Boise With Kids.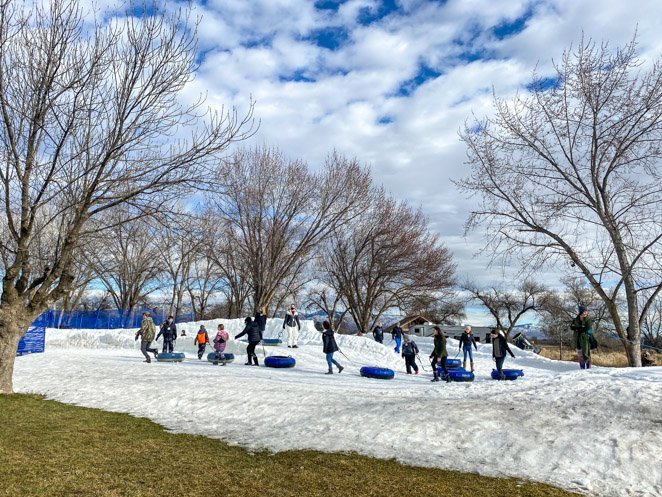 Eagle Island State Park is just 2 miles from Meridian and offers some great outdoor fun. With over 5 miles of trails for hiking or horse back riding, a playground and swimming beach, and even an outdoor snow tubing hill in the winter (where they make the snow), Eagle Island State Park is a fun place to get outdoors.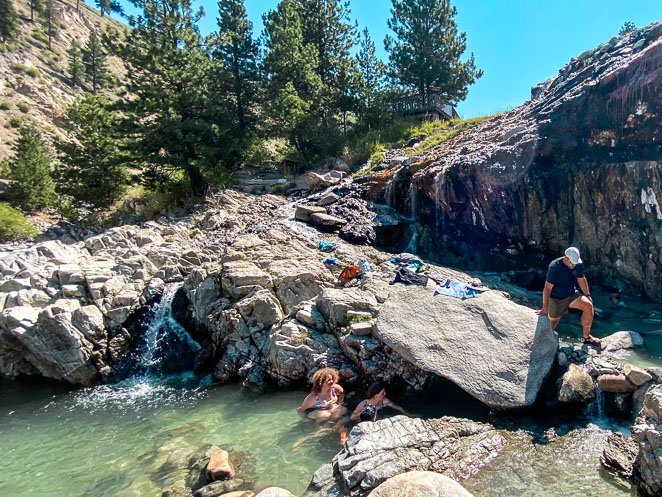 Idaho is known for its many natural hot springs. That's why our family took a road trip to check out several of Idaho's hot springs close to Boise. Click here to read about our top Idaho hot springs.
Rent some tubes and float the Boise River in the hot summer months. Start at Barber Park and enjoy some time on the river.
Hike Table Rock Near Boise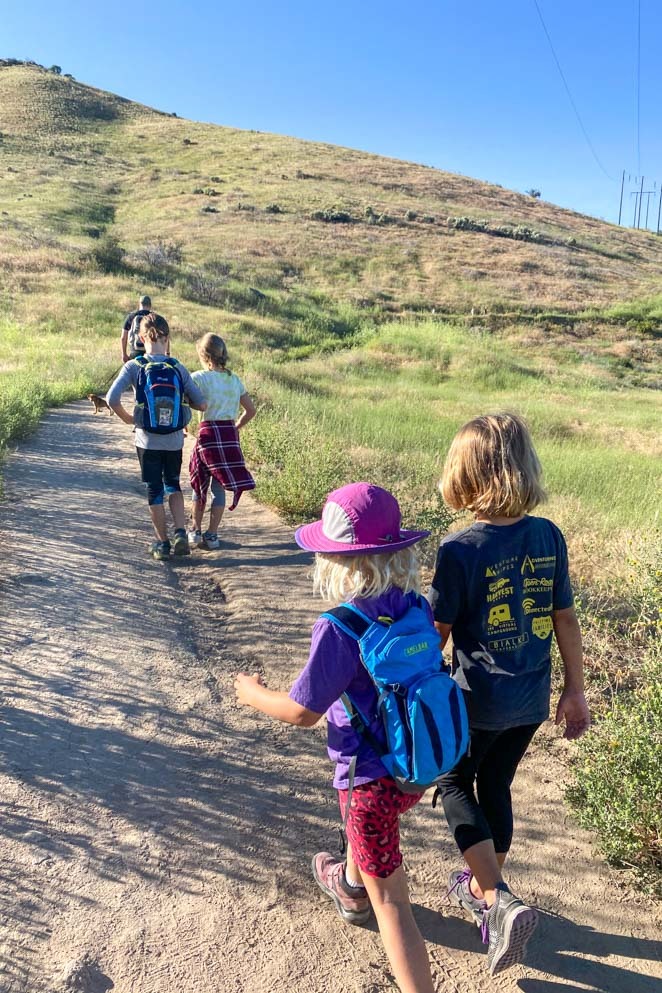 Table Rock is a 3.7 mile moderate hiking loop near Boise, Idaho. It's a very popular hike with some excellent views. You can park next to the Old Penitentiary in Boise.
Or, check out other Boise hikes as I share our ongoing list of favorite hikes in the area.
Bike at Eagle Bike Park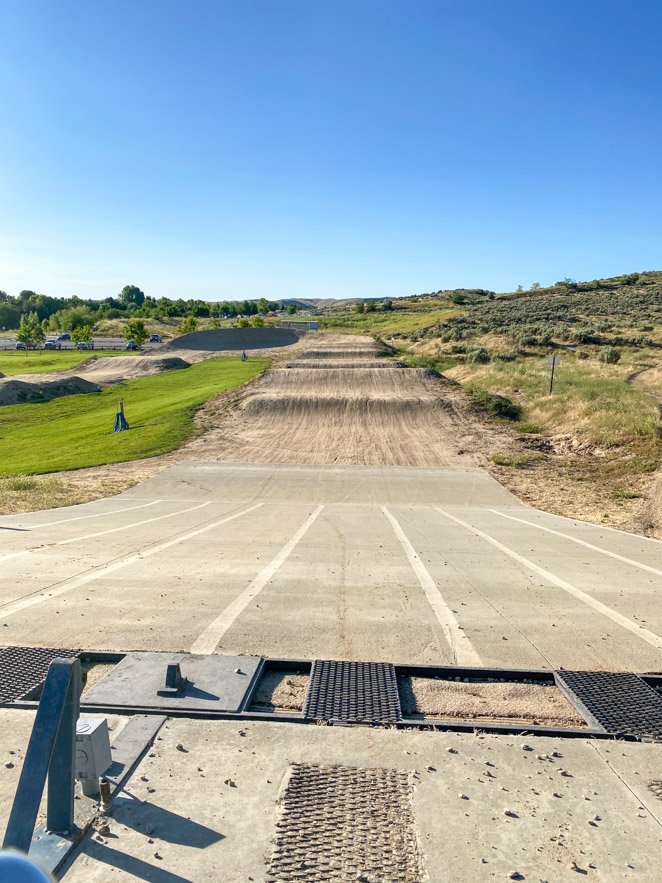 Nearby in the city of Eagle, Eagle Bike Park has not only a BMX track that you can bike on but many mountain biking trails right in the foothills. Park in one of their many parking lots and take your family on a bike ride.
I hope these attractions in Meridian Idaho give you some ideas as you plan your time discovering things to do in the Treasure Valley.
If you plan to visit other areas of Idaho, then check out our tips on fun things to do in Cascade Idaho, plan some great things to do in McCall Idaho, and our top things to do in Northern Idaho.
Let's Travel Family is a participant in the Amazon Services LLC Associates Program, an affiliate advertising program designed to provide a means for sites to earn advertising fees by advertising and linking to amazon.com, amazon.co.uk, amazon.ca. Amazon and the Amazon logo are trademarks of Amazon.com, Inc. or its affiliates.