Amazon's July Prime Day deals are coming up fast, and I keep learning about SO many great deals. So, I want to share them all here for an easy place for you to come back to and reference them.
I'll break them out into a few categories that will help you find what you are looking for quickly.
THIS ARTICLE MAY CONTAIN COMPENSATED LINKS. PLEASE READ OUR DISCLAIMER FOR MORE INFO. AS AN AMAZON ASSOCIATE I EARN FROM QUALIFYING PURCHASES.
Organize Your RV Like A Pro, our digital ebook is always available! From now until July 12th, you can save 20% using the code: PRIMEDAY.
Looking for a gift idea for a friend or family member? Then click the box 'send this as a gift' at checkout to send it to an RV owner in your life.
Click here to grab a copy now!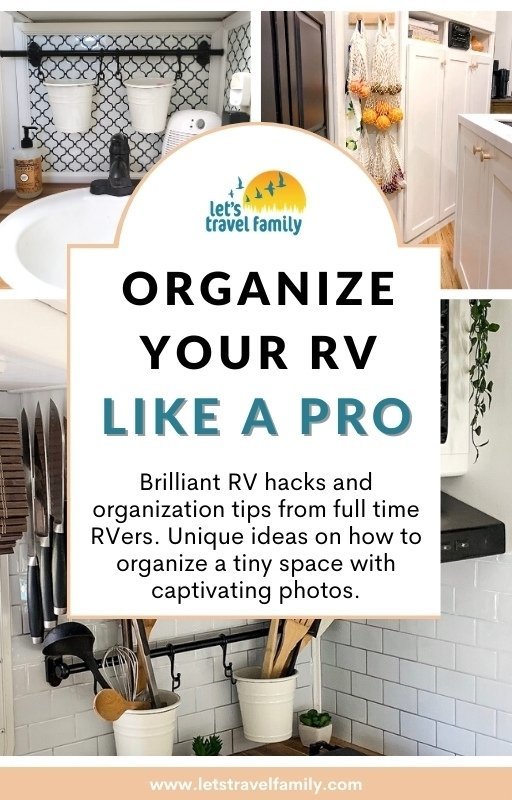 Quick, if you want to shop on Amazon, then you should be a member to save big. What's so great, is if you aren't already a member you can sign up here with a free 14 day trial.
Oh, and if you're a student, check out how you can get a big discount on your Amazon Prime membership here.
Okay, let's dive into the big categories:
Amazon Top Picks!
Amazon's Prime Day deals begin early!
You will WANT to be an Amazon Prime member in order to get the deals and be notified on your app of the deals, so I highly encourage you to sign up for the 14-day trial here (you can always cancel after the sale if you don't want to keep it).
I plan to be updating our Amazon Shop with a few lists, including the Amazon Deals as they come out. So, if you haven't bookmarked our Amazon Shop yet, click here and SAVE it to your favorites now!
Top Discounts!
Yeti Wine Tumbler
This Yeti Wine Tumbler is a great deal on Amazon!!
Keurig Narrow Coffee Maker
This is a GREAT coffee maker that will fit perfectly on a small RV kitchen counter and it's 30% off today on Amazon Prime!
Bose Noise Canceling Headphones
As a digital nomad, I have to be ready to work anywhere, and noise-canceling headphones are a must-have. Bose makes some of the best on the market, and they're usually quite expensive, so Prime Day is the best time to snag a pair.
This Bose Noise Cancelling Headphones 700 is surely a great pick for anyone looking to upgrade their A/V gear.
Inflatable Kayak
This inflatable kayak is a great find and deal today!
Large Cooler
The large 60-quart wheeled Colman Cooler is a great find for Amazon Prime Day.
2 Burner Camping Stove
This 2-burner camping stove is the same one we own and have used for years. It's great for RVing when you want to cook outdoors and even better when you're tent camping and need a place to cook.
Jackery Solar Generator and Pannels
This Jackery Solar Generator is offering a HUGE savings for Prime Day. This Jackery power station can be fully charged with just 7.5 hours of sunshine using both panels, and then use it to charge your phone, laptop, or any other device that needs to charge up.
Apple AirPods
Well, not everyone is a headphones fan, and that's where the Apple AirPods come in. Not only will they make it easier to listen to music or podcasts when traveling, but they're also great for making phone calls and video chats.
Whether you choose the Apple AirPods 2nd Generation or the 3rd Generation AirPods, I'm sure you'll be happy with the sound quality. Since they're made from Apple, you know that the quality is top-notch.
Apple Watch SE (2nd Gen)
If you're looking for a great deal on an Apple Watch, Prime Day is your time to pounce. The Apple Watch SE (2nd Gen) is one of the best wearables on the market, and you can get it for an excellent price.
It's no secret that the Apple Watch Series 6 is great, but this SE model will still get the job done with features like blood oxygen monitoring and a built-in ECG sensor. Plus, you'll get all the same fitness tracking and health features as the pricier models.
iWALK Mini Portable Charger for iPhone
I really love those handy-dandy portable chargers! They make great gifts for all the busy people in your life, and iWALK Mini Portable Charger for iPhone is a great option.
This charger is incredibly compact and lightweight, so you can easily carry it around in your pocket or bag without any hassle. I've never been a fan of those bulky portable chargers, so this one is a great pick. Plus, it charges your phone quickly and efficiently.
Instant Pot
When we were back RVing, this instant pot literally saved my life. It's a great way to cook delicious meals quickly and easily. Even now, I still use mine all the time. I used to rave about this on all my RV and camping posts because they are just that good!!
Kindle Paperwhite
If you're looking to get your hands on a Kindle, Prime Day is definitely the time to do it. The Kindle Paperwhite is my go-to device when it comes to e-readers. It's slim and lightweight but still packs a punch with features like adjustable brightness, waterproof design, and amazing battery life.
So there you have it — my top picks for Amazon Prime Day 2023! For me, it's the essentials, especially when I'm out and about. From noise-canceling headphones to Apple Watches and more, these are the items that will get you through the day.
Amazon Prime Day 2023 is right around the corner and there are some awesome deals to be had! Get ready to stock up on all the things you've been wanting and needing. Don't forget to check out my top picks, and happy shopping!
Amazon July Prime Day 2023 FAQ
When is the 2023 Prime Early Access sale?
The Amazon Prime Day sale is on July 11th, 2023.
Are Prime Early Access sale items limited in quantity?
Yes, some items are limited in quantity, so make sure you shop early and get the best deals. Make sure you register on Amazon Prime to get access to exclusive deals and discounts!
What is the best way to prepare for Prime Day?
The best way to prepare for Prime Day is to create a list of items you're interested in buying and compare prices from different retailers. That way, you can be sure that you're getting the best deal.
Watch this web story to find all the highlights of the best Amazon Prime Day Deals.
Remember to BOOKMARK or SAVE this post to come back to often as deals change! Or, you can Pin this for later.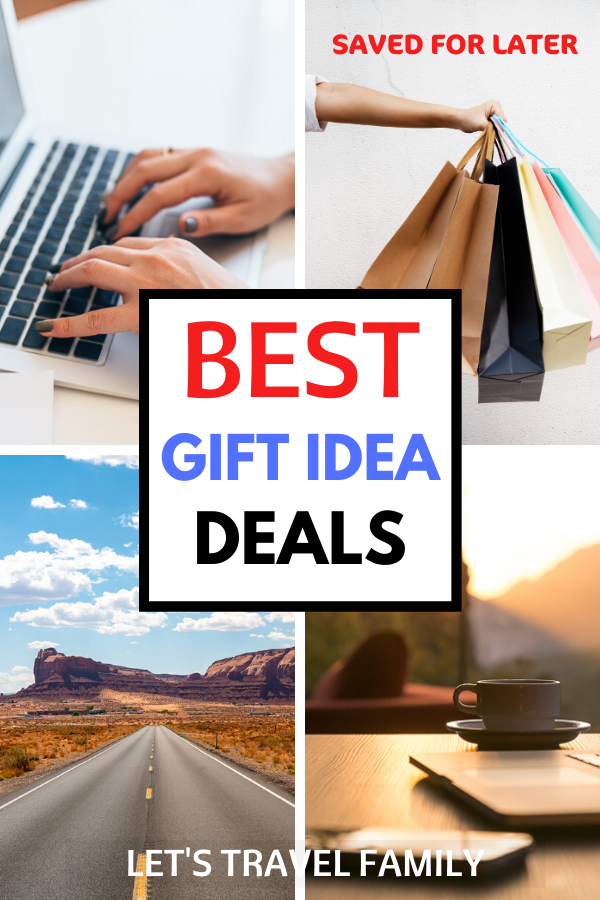 Let's Travel Family is a participant in the Amazon Services LLC Associates Program, an affiliate advertising program designed to provide a means for sites to earn advertising fees by advertising and linking to amazon.com, amazon.co.uk, amazon.ca. Amazon and the Amazon logo are trademarks of Amazon.com, Inc. or its affiliates.