Trying to plan a few day trips from Boise ID? With so many reasons to love Idaho and the Boise area, I'm excited to share with you some great day trips I've taken from Boise recently. Honestly, these trip ideas from Boise are just one of the many reasons people are considering moving to Boise, Idaho.
The Treasure Valley area of Idaho is incredible, with so many things to do in Boise or nearby. Such as visiting the Village in Meridian, Idaho, or floating the Boise River. Yet, if you are looking for some ideas on scenic drives near Boise or just a fun day trip experience outside of the Valley, then here are some great ideas.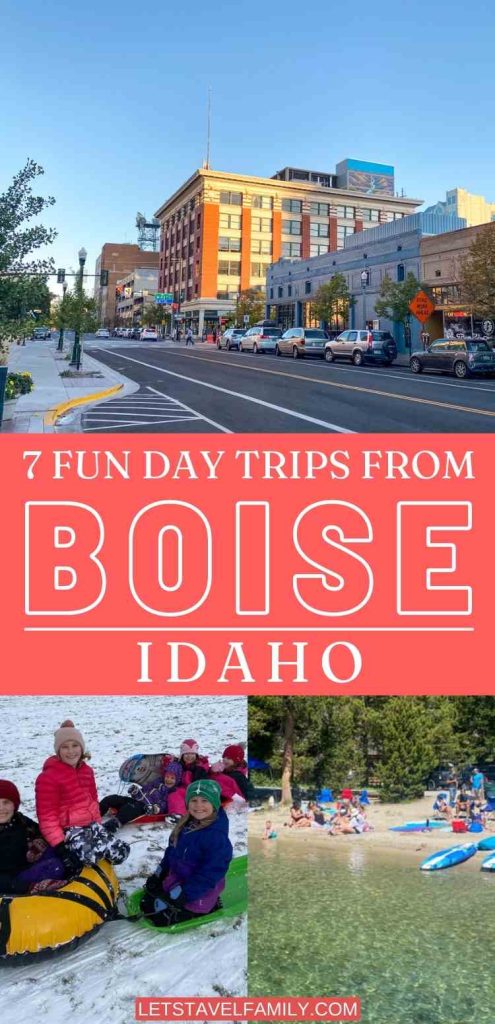 7 Exciting Day Trips From Boise Idaho
Whitewater Rafting At Cascade Raft & Kayak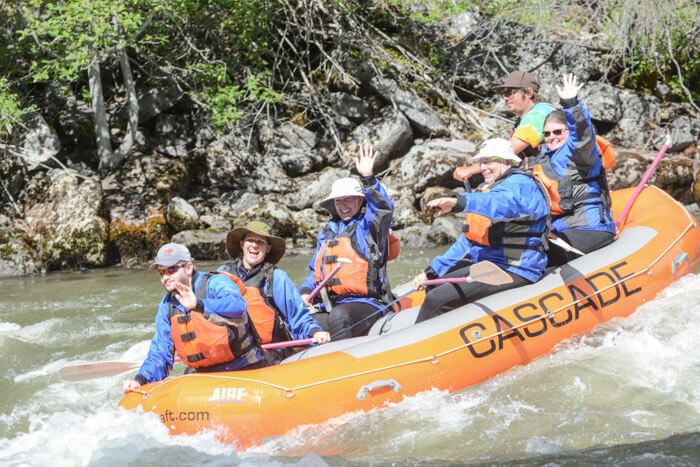 With Idaho offering some of the most whitewater in the country, whitewater rafting is a very popular excursion near Boise. Cascade Raft & Kayak is the closest and most reputable place to book a day's adventure.
Located only 32 miles North on HWY 55 from State Street, Cascade Raft & Kayak is only a 1 hour's drive from Boise. No matter if your group is looking for a relaxing and enjoyable experience, or a thrilling adventure, you have many options to sign up for with different classes of rapids.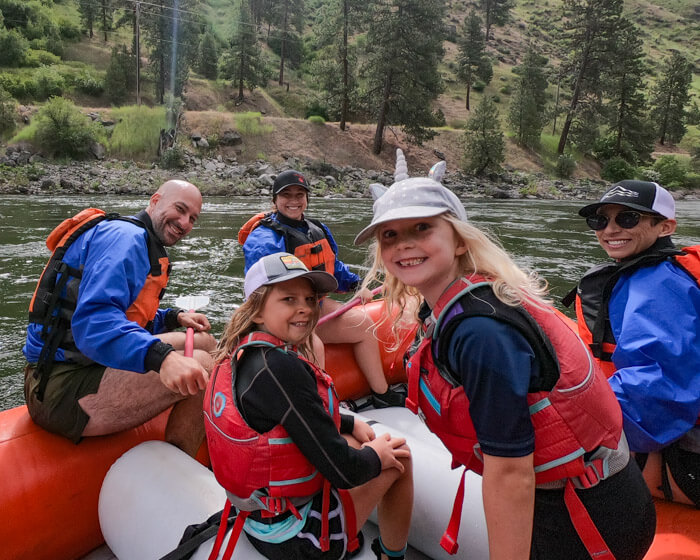 Our family took the half-day 'Splash' trip and experienced class II and III rapids providing enough thrill for my 11 and 13-year-old and our 7 and 9-year-old didn't get too nervous at all. It was such a fun day trip from Boise for our family!
Visit Idaho City and The Springs Hot Spring Day Resort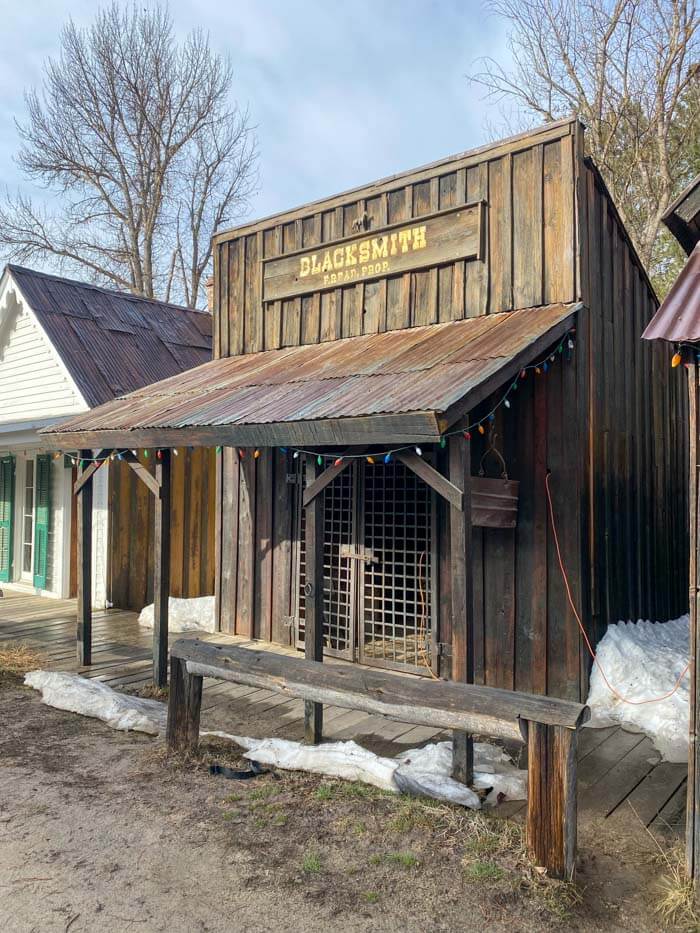 Idaho City offers an old-town feel and the scenic drive there is beautiful. You'll pass Lucky's Peak and drive up into the mountains. Idaho City is located just 40 miles Northeast of downtown Boise.
Once you arrive plan to spend 30 minutes or so driving around the historic city before you make your way to The Springs for a few hours in mineral-rich hot spring water. Be sure to book your time at the day resort at least 1-2 weeks in advance, as it's a very popular day trip destination for Boise locals.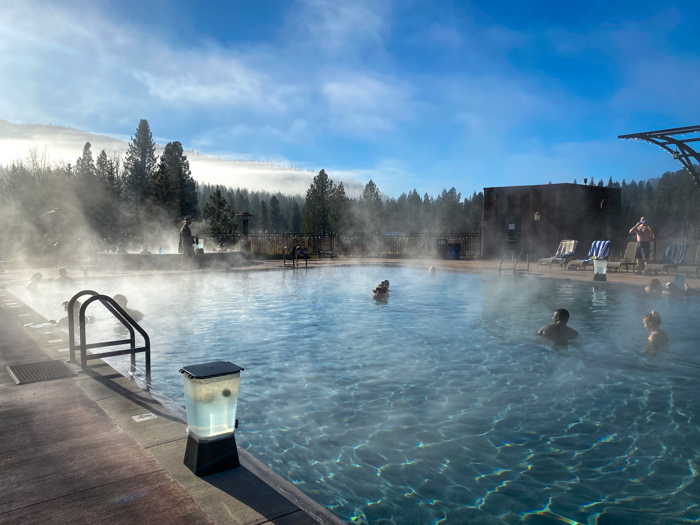 With the incredible mountain views, modern and clean locker rooms, and food and drinks to order from your server right at the hot springs pool, you'll be sure to relax and enjoy a few hours at The Springs. Then consider finding a place to stay in Idaho City and spend the night such as one of the new tiny homes they have!
Go Skiing At Bogus Basin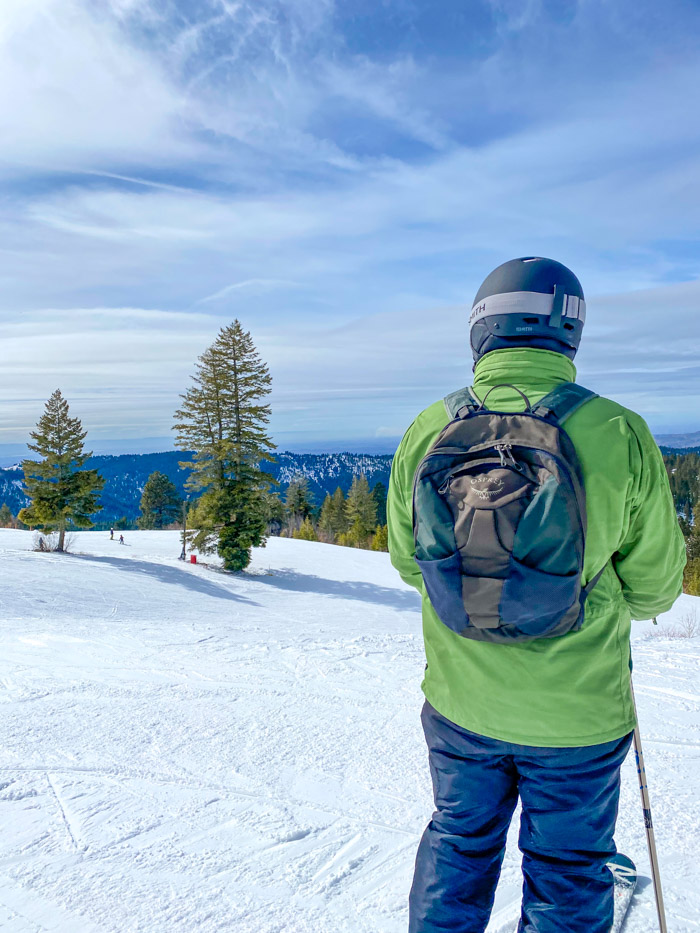 If you're looking for a popular day trip from Boise in the winter months, then you'll have to spend the day skiing near Boise at Bogus Basin. It's only a 35-minute drive from downtown Boise, making it a favorite of the locals.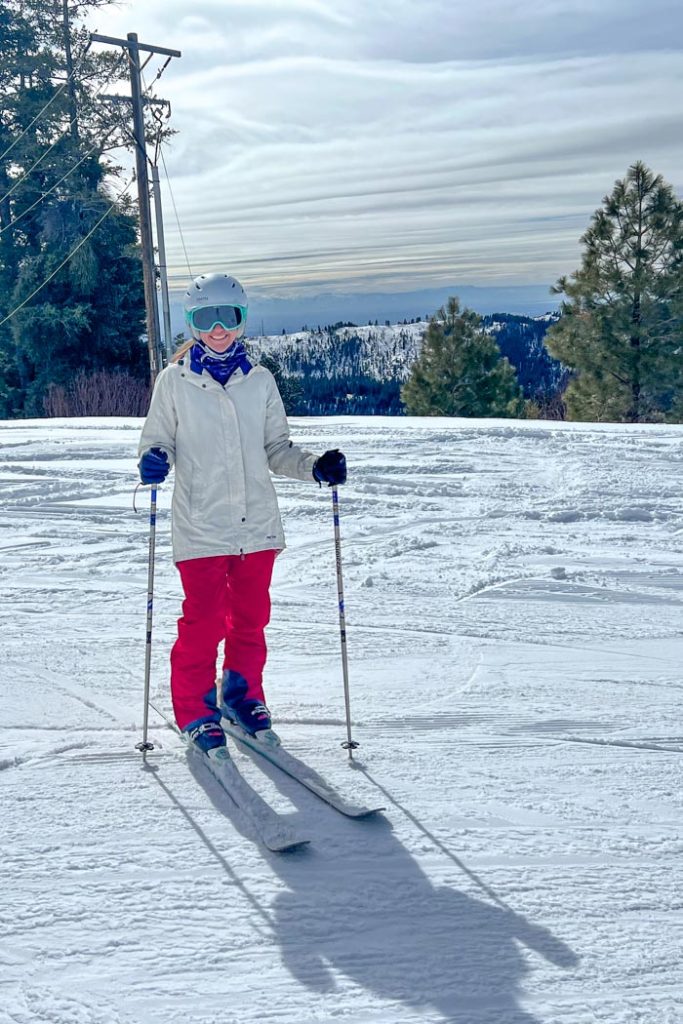 Bogus Basin was established in 1942 with the first chair lift used for the locals. Now, it hosts 11 lifts covering 2600 acres of terrain. With nordic skiing, snowboarding, lessons, and plenty of downhill skiing options, Bogus Basin makes for a great day trip from Boise.
Considering moving to Boise, Idaho or the Treasure Valley? Download this FREE 50-page Relocation Guide to Boise that will help answer many of your questions.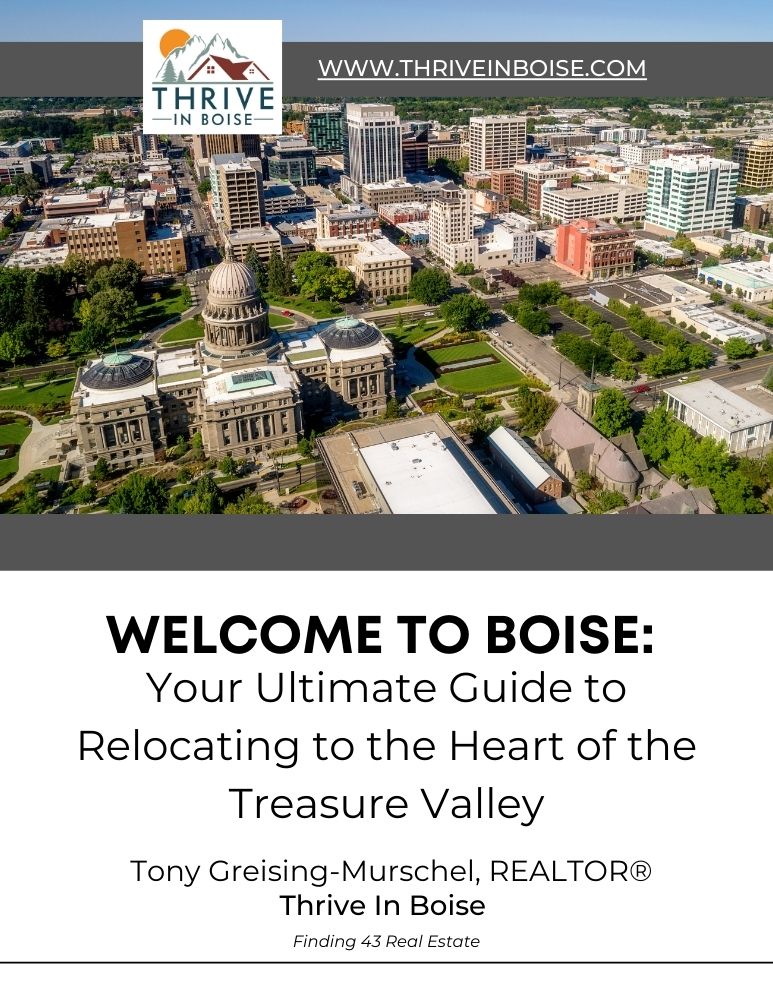 Click here to download it now!
Visit Cascade Idaho
Enjoy a day exploring Cascade, Idaho which sits right on Lake Cascade among the beautiful mountains. The drive is gorgeous and the small-town-feel of Cascade with the beautiful views is worth a day trip from Boise.
Drive North on HWY 55 just 70 miles to reach the small mountain town of Cascade, Idaho. Bring a picnic lunch and enjoy the beach at Lake Cascade State Park. Or, plan a hike nearby once you arrive. There are many things to do in Cascade Idaho to keep you busy for a fun day trip.
Hike at Jump Creek Falls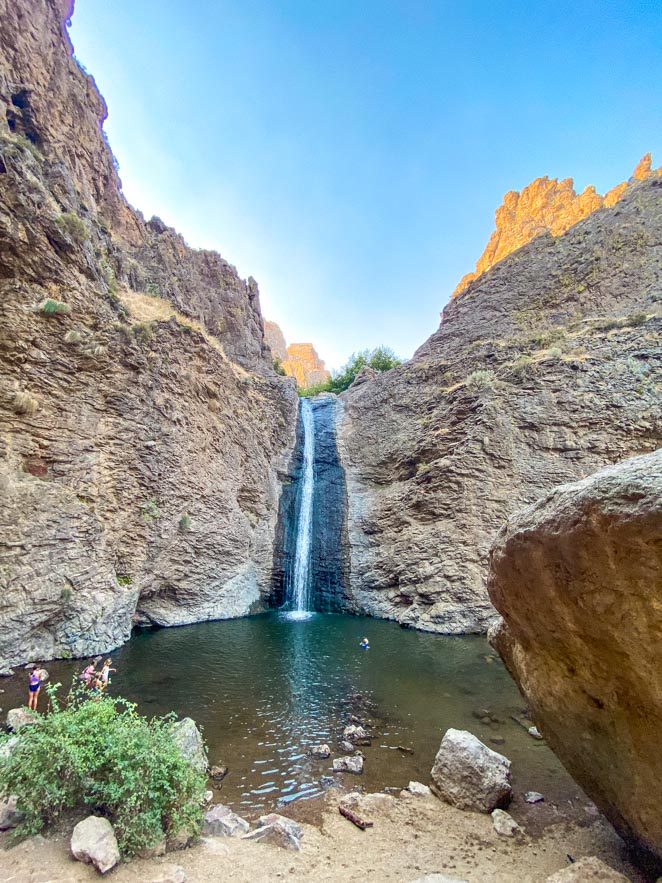 Looking to get into nature and see some beautiful waterfalls near Boise? Then plan a day trip to Jump Creek Falls. The short 0.6-mile hike to the falls may take you through some water, so be sure to wear the right shoes. You may also want to wear a bathing suit so you can jump into the water at the bottom of the falls to cool off.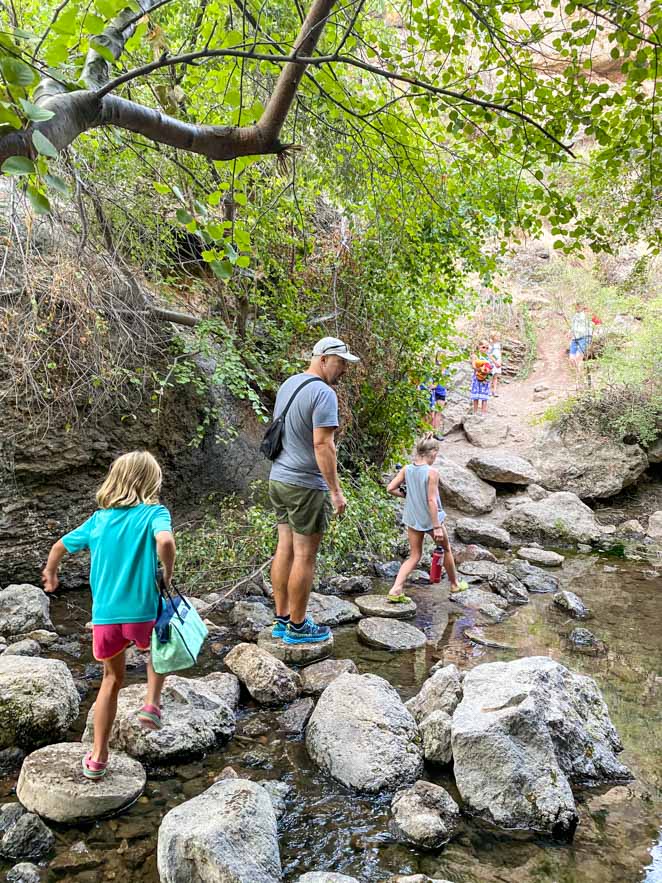 The Jump Creek Falls trailhead is located just 48 miles Southwest of downtown Boise near Marsing, Idaho. The short hike of 0.6 miles one way is one of the popular hikes near Boise. At the parking lot, you'll find picnic tables for a packed lunch and pit toilets. So be sure to make a day of it!
Visit McCall Idaho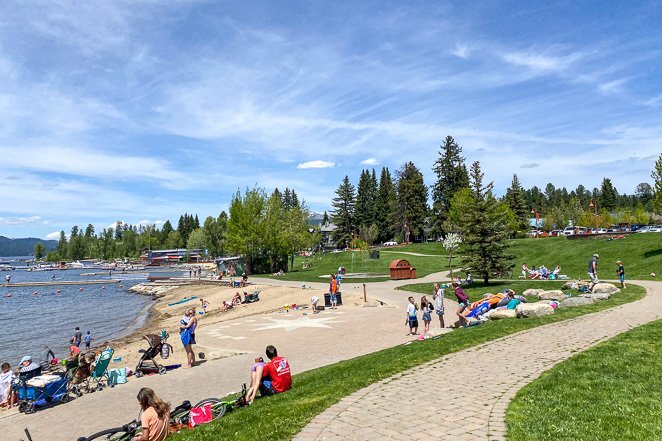 McCall Idaho is a popular vacation destination for Boise locals. They'll often spend a weekend away from the hustle in Boise to enjoy the mountains and beautiful Payette Lake in McCall. Yet, the beautiful drive North from Boise, following the Payette River, can make it a great day trip option as well.
McCall offers so many things to do in both the summer and winter months. Located on Payette Lake, you'll see people waterskiing and jetskiing on the lake and camping at the popular Ponderosa State Park campground in the summer months. While during the winter, there are often upwards of 60,000 people visiting the small mountain town for their Winter Carnival. Others will drive up to experience winter skiing on Brundage Mountain nearby.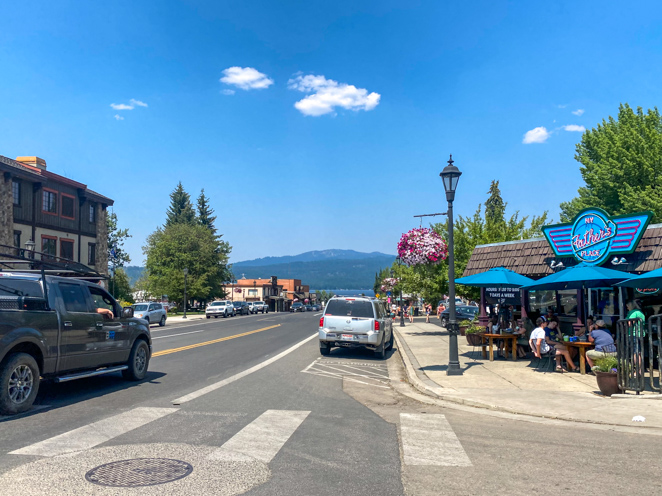 McCall Idaho is a small town located about 100 miles North of Boise on Hyw 55, beyond Cascade, Idaho. There are several restaurants, a golf course, and even a year-round indoor ice arena in downtown McCall.
Enjoy The Natural Kirkham Hot Springs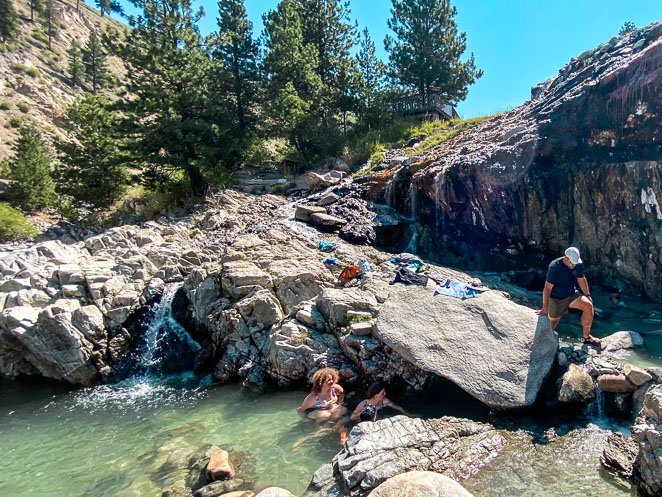 Not only is Idaho known for its abundance of whitewater and flowing rivers, it's also known as the state with the most naturally made hot springs to seek out and enjoy. Kirkham Hot Springs is the most popular and easy-to-access natural hot springs near Boise, Idaho.
Kirkham Hot Springs is made up of several pools, waterfalls, and rocks to climb around on the Payette River. In the prime summer season, you can see up to 100 different cars visit each day, so be prepared to see people.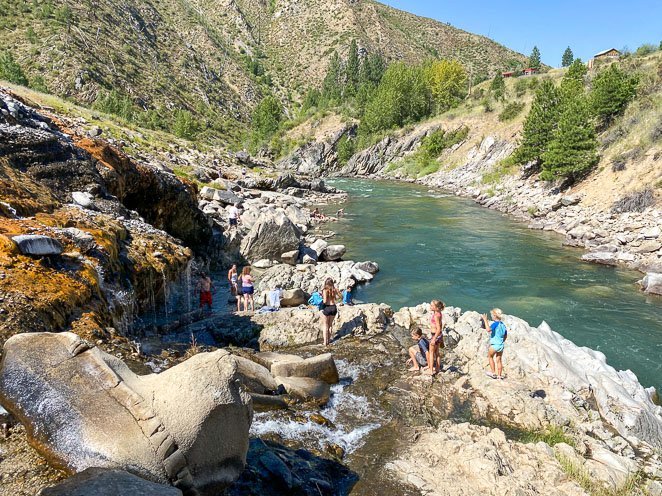 It's open from 7 am – 9 pm and run by the Boise National Forest. Kirkham is located right off HWY 21 just 77 miles Northeast of Boise. Be sure to bring drinking water, a picnic lunch, and of course your bathing suit.
Other Things To Do In Idaho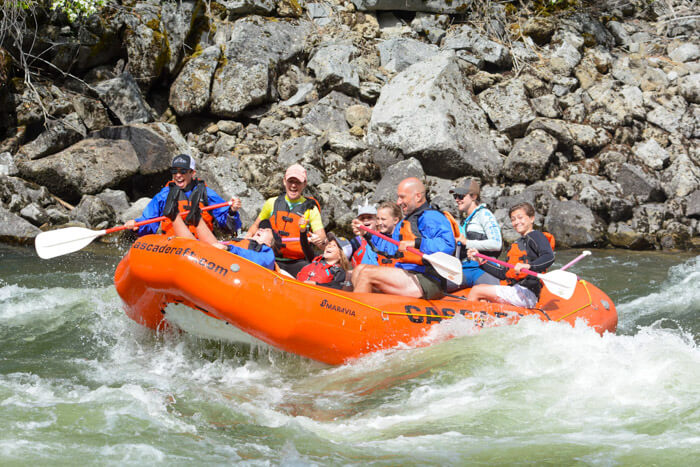 Idaho offers so many amazing destinations to visit. So if you're looking for a weekend or week away from Boise, then check out these suggestions:
8 Exciting Things To Do In Stanley, Idaho
12 Fun Things To Do In Sun Valley, Idaho
8 Best RV Parks Near Boise, Idaho
15 Of The Best Coffee Shops In Boise
12 Unique Things To Do In North Idaho