Recently, glamping has been a buzzword that many people are trying to define. As we all connect with the outside world again, more and more people are looking to luxury camping, or being a glamper camper, as a way to escape it all. But what is glamping, really?
I've written several glamping blog posts here on my travel blog. If you still need to check them out, here's one, which is our diving into Luxury Glamping Accessories For Your Next Camping Trip, which might give you an idea of what to expect from glamping.
In this article, I'll give you an idea about the glamper camper lifestyle and glampers. So, if you want to know what to expect when you book a luxurious trailer online and want an idea about what is involved in the whole process, don't go anywhere!
THIS ARTICLE MAY CONTAIN COMPENSATED LINKS. PLEASE READ OUR DISCLAIMER FOR MORE INFO.
Don't have time to read a bunch of RV travel posts and reviews? Here are some of our top picks for RV living:
Our Favorite RV Resources:
What is a Glamper?
In a literal sense, glamper is a mix of the word "glamorous" and "camper." So, in a basic sense, it's a luxurious camper. There are several glamper campers, ranging from camping trailers to RVs and custom-built units.
That also goes to the definition of glamping, which is just glamorous van camping and all the amenities that go along with it. Typically, a glamper is a luxury camper van or RV equipped with a kitchen, bathroom, living area, bedroom, and other features to make them like a home away from home.
The whole point of going glamping is to have a luxurious experience while still being outdoors and having the freedom of camping. A glamper trailer usually offers unique features not found in your average camping trailer, such as a solar-powered RV, outdoor kitchen, campervan generators, and even hot tubs!
THIS ARTICLE MAY CONTAIN COMPENSATED LINKS. PLEASE READ OUR DISCLAIMER FOR MORE INFO.
What is Glamping vs Camping?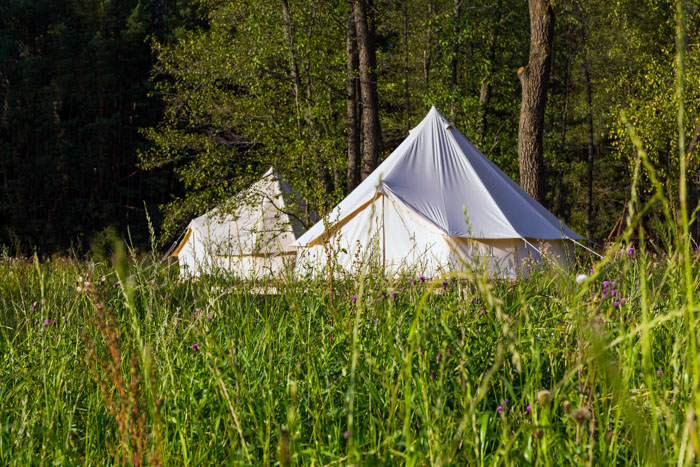 From the definition, glamping is luxurious or glamorous camping, which means it is more high-end than traditional camping. So if you're asking what is the difference between glamping and camping, glamping is a more luxurious experience.
Glampers usually include hot showers, air conditioning, and even satellite TV. It's a great way to enjoy nature without sacrificing the comforts of home. Camping provides a much simpler experience with fewer amenities and will generally cost less than glamping.
For example, a camping trip would involve pitching a tent in the wilderness and cooking everything on open fires. While camping is the tradition, glamping is a more modern way to experience the outdoors.
What is glamping instead of camping?
The answer is quite simple – there are just extra luxurious amenities added on top.
So, how to go from camping to glamping?
It's as easy as it seems; you just need to buy or rent an RV, van, or trailer with all the amenities you want. Many companies now offer their campers that have already been outfitted with luxurious amenities, so it's just a matter of renting one, and you're good to go.
Our campervan accessories blog post is also a helpful guide to start glamping by having all the essential items needed for a successful campervan experience.
Related post: 24 Van Life Gifts For Camper Van Owners
Renting a Glamper Van
Having a glamper van is expensive, a new one can cost tens of thousands of dollars.
However, you may not need to own one, as many companies offer rent-a-glamper services. This way, you don't have to worry about the maintenance and storage costs associated with owning a glamper van, and instead, you just pay for what you use. Our top pick for a company to rent an RV, camper, van, or glamper van from is Outsdoorsy.
Benefits of Glamping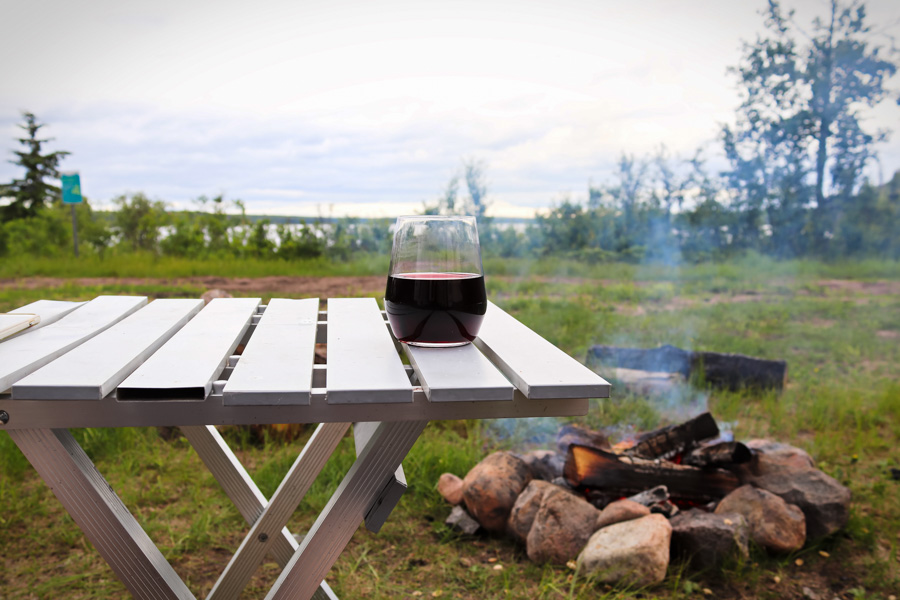 I've got many reasons why you should go glamping instead of regular camping. Honestly, it's a life-changing experience, and you will come back with many stories. Especially if you are not the 'roughing it' kind of person.
The main benefits of glamping are that you get the best of both worlds – a luxurious experience and an outdoor one. Here are some of the reasons why you should consider glamping for your next vacation:
It's Stress-Free
If there's something I would love to experience in a camper, it's the freedom from stress. A glamper van or RV offers plenty of room and comfort, making it the perfect place to escape daily life's hustle and bustle.
Quality Time
Spending quality time with your family or partner is one of the best things you can do for yourself, and going glamping helps make that possible. With all the space in a luxury RV, van or camper, everyone has their corner to relax and enjoy the journey.
Luxury Amenities
With a glamper camper, you don't have to worry about missing out on the comforts of home while traveling. Many glamping vehicles have luxurious amenities such as air conditioning, full bathrooms, kitchenettes, RV washer dryer combo setup, and more. This makes it a great way to enjoy all the best camping and luxury.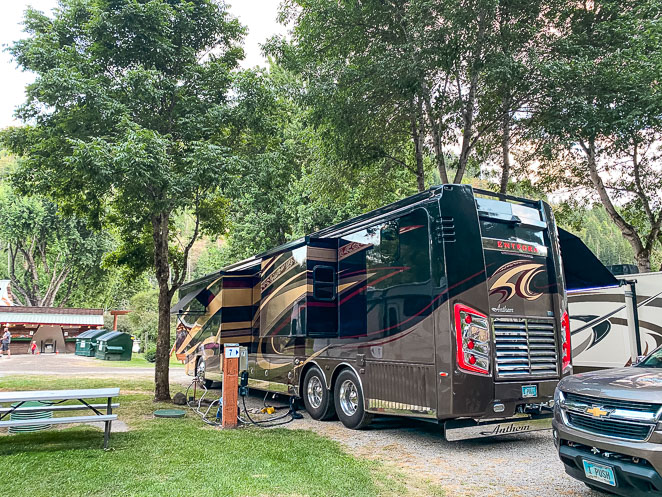 Flexibility
Glamping is more flexible than regular camping as you can set up camp almost anywhere, from a beach to the mountains. Plus, if you need to leave in a hurry or it starts raining, it's much easier to stay inside or pack up and go with a camper than a traditional tent.
Save Time and Money
Renting a high-end camper is the way to go if you're looking to save money while still enjoying the outdoors. Since you don't have to invest in buying or maintaining a glamper trailer, it's a much cheaper option than owning one. Plus, since you don't have to spend time setting up campsites with a tent, it also saves time.
Choosing the Perfect Glamper for You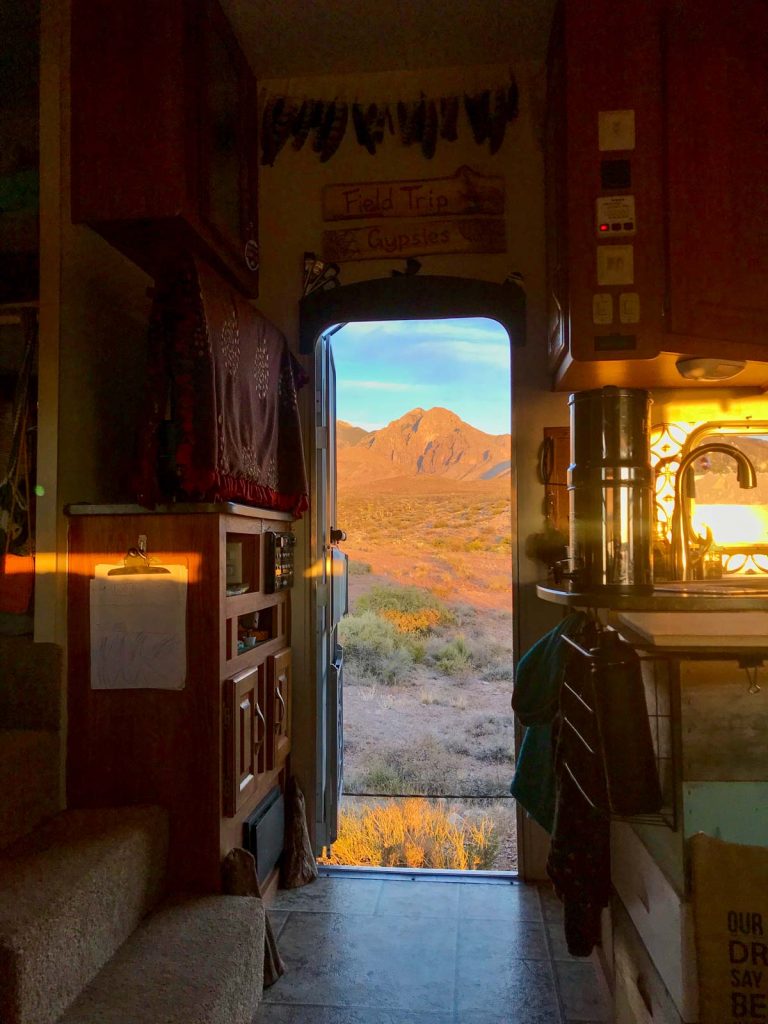 Now, if you're convinced to give is a shot and ready to start looking for the perfect glamper camper or RV, here's what you need to consider:
Size
Size is a crucial factor when it comes to choosing a camper. You want one that can comfortably fit your family and belongings without feeling cramped. Make sure you measure the interior space of any trailer you're considering before purchasing.
Amenities
When it comes to glamper vans, the amenities make them stand out from regular campers. Look for features such as air conditioning, hot showers, and full kitchens to make your glamping experience more luxurious.
Quality
You want to ensure that the glamper you choose is of good quality and lasts. Inspect the trailer for wear and tear signs, and ensure all amenities work correctly.
Price
Of course, this is always an essential factor when making a purchase. Look for a glamper that fits your budget and offers the desired features.
Insurance
Especially if you plan on renting a glamper, you should also consider campervan insurance. Ensure the company offers coverage for any damages or accidents that may occur while using the trailer.
Wrap Up
Glamping is a great way to experience the outdoors with all the amenities of a home. With so many options available, finding a glamper van that suits your needs and budget is manageable. Just consider size, amenities, quality, and price when purchasing to ensure you get the most out of your glamping experience.
Regardless of which glamper you choose, it's sure to be a luxurious and unforgettable journey!
Consider RV vs tent camping as another option to get outdoors. And be sure to pick up some of the best camping gadgets for the best experience.
Don't wait! Find the perfect glamper van today and start planning your next adventure! Happy glamping!